Title: Living Corn James Corny Fired In The Butt 

Series: NA
Author: Twice Hugo Nominated Author Dr. Chuck Tingle
Genre: Erotica, Humor, Tingler
Pages: 31
Heat Level: 2 out of 4 flames
Overall: 5 out of 5 stars
Reviewed by Naughty Book Snitch: Alana
Dimald Trimp is the head of the American Agriculture Agency, and he's as corrupt as they come. Lately, it's been working out fine for the unethical politician, but things are suddenly coming to a head now that James Corny, the handsome living corn in charge of ethics investigations, has shown interest in Dimald's connection to sentient Russian beets.

With the Russian beets breathing down his neck, Dimald sees no other option but to fire James Corny, but things are always easier said than done in politics. Now Dimald is taking an erotic journey deep within the butt of this sentient vegetable investigator, and learning more about his own true nature than he ever wanted.

This erotic tale is 4,100 words of sentient corn on unethical politician action, including anal, blowjobs, rough sex, cream pies, and handsome living vegetable love.

Here we are with Tingler #2 in Tinglefest 2017: Living Corn James Corny Fired In The Butt.

Dr. Tingle is, to say the least, up on his politics. This fiction parallels the firing of the … well, you've all read the news, of course. I shan't bore you with it here. However, in true Tingle fashion, Chuck gives us this news warped and twisted, and incredibly funny.
Dimald Trimp becomes the president of the American Agriculture Agency and… wait a second. Dimald… Trimp? Is this perhaps…?
Yeah… I thought so. Just another alternate timeline from Chuck's voyages! Anyway, he becomes president of the AAA and soon falls into corrupt ways, including taking money from Russian beets. 
Hence, eventually his corrupt ways are under investigation by sexy living corn James Corny, who happens to head the ethics committee in the AAA. When Dimald arranges a meeting between the two to "discuss the situation" with him (re: bribe), James refuses all offers and leaves. Dimald is confronted by the Russian beets and, under panic, decides to fire James. He arranges another meeting at a local bar and, well, James is incredulous that Dimald is firing him because it's going to raise suspicion on Dimald's true motives. (GEE, YOU THINK?!) There is also the fine print that Dimald has to fire James from within his own butt.
Oooh-kay. Keep in mind, at this point I assumed it would be while they were having sex. Which they have. They exit out of the bar and go into an alley (classy!) and have some freaky human on living corn sex. Or living corn on human sex. You know, whichever.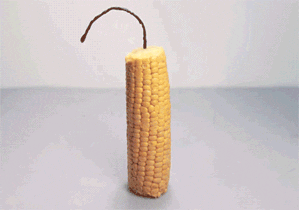 After that's done, it's time for the firing. I'm just going to leave this quote here to sum it up, though there's more after this, and it's hysterically funny, and strangely metaphysical and sad all at once.
Slowly, carefully, I begin to climb up inside the living corn's butthole. … Eventually, the entire passageway widens into a lush valley with hills and trees. There's a shoreline in the distance and surrounding it is a beautiful city.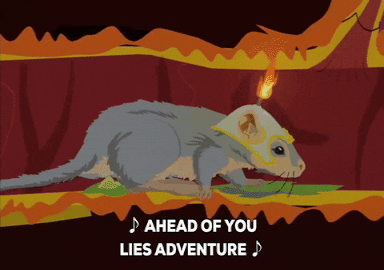 Yup, folks. An entire world inside a living corn's butthole. I give this tingler ten of ten Russian beets, and I strongly urge people to read Chuck's work. Whether he's a made up pen name or a real dude, it doesn't matter. Love is real, and his works of erotic satire are amazing.

Amazon US ~ Amazon UK ~ Amazon AU ~ Amazon CA