An attraction that can't be denied ….

Ten years spent trying to forget.

 Now

Kyle returns to his home town following years away to discover Sophie, the girl he could never have, nursing a broken heart after being dumped by her fiancé.

Then

A decade before Sophie and Kyle hated each other, she thought he was an arrogant playboy and he thought she was a spoilt princess. However one night a drunken kiss changed everything ….

Back then he was the achingly attractive bad boy that, however much she tried, Sophie couldn't resist. Now as Kyle spends the summer attempting to revive Sophie from her misery, she wonders if the one person she wouldn't let herself have is the only one who can save her?

Just Between Us – Hayley Oakes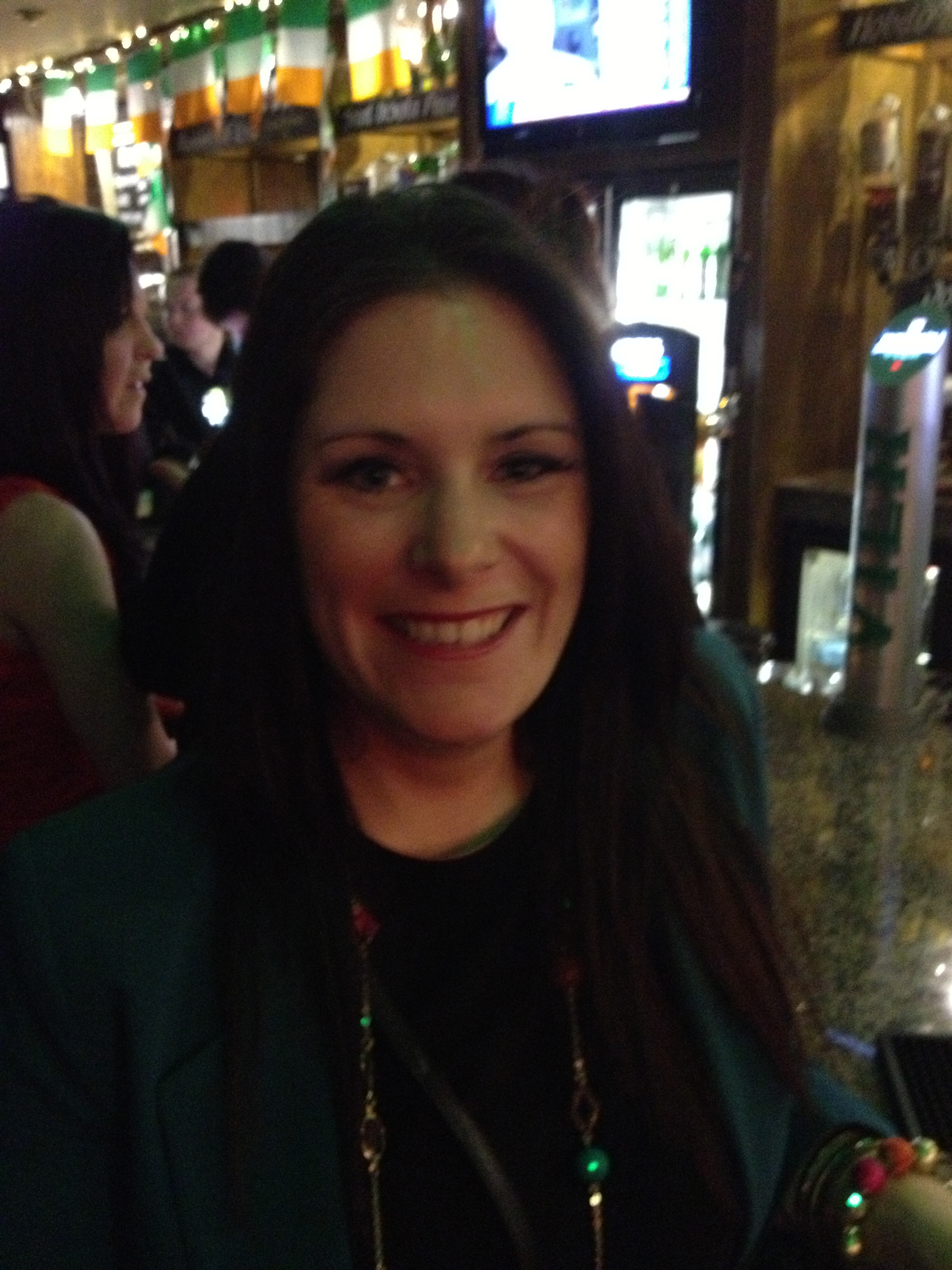 Title: Just Between Us
Author: Hayley Oakes
Genre: Adult Contemporary Romance
About the Author: Hayley Oakes is a wife to a Manchester United fan and a mother to a three year old daughter both require patience and a sense of humour. She enjoys reading angst ridden romance and writing stories that she would love to read. She loves post apocalyptic movies and anything 80's. This is her second novel.
Facebook: https://www.facebook.com/AuthorHayleyOakes
Twitter: @Hoakesauthor
Buying Links:  UK – http://www.amazon.co.uk/Just-Between-Us-Hayley-Oakes-ebook/dp/B00JAPE3LS/
US – http://www.amazon.com/Just-Between-Us-Hayley-Oakes-ebook/dp/B00JAPE3LS/

My Inspiration Behind the Characters
I have always loved angst ridden romance ever since the days of 'My so called life' and 'Party of five'. I love the idea of a romance that is doomed to fail despite how much the characters are drawn to each other.
I wanted to create a story where the characters were unable to stay apart but didn't really like each other. I also don't like stories where the end is a foregone conclusion and so I like the reader to always guess what will happen next.
My inspiration for Kyle was every bad boy in fiction that I ever read, in my mind he was a lot harsher than I wrote him but it didn't translate to paper and he became a tortured good guy deep down. I wanted him to be a mixture of Jordan Catalano from 'My so called life', Griffin from 'Party of Five' and Patrick from '10 things I hate about you'. Someone who is adored by people but doesn't require the adoration, who is effortlessly cool but doesn't need the acceptance.
My inspiration for Sophie was the teenage angst movies that I have enjoyed my whole life. The torture of feeling like you don't quite fit in and the hardship of realising that your parents aren't perfect. You realise that your mum can love again and be giddy. You realise that you can get yourself into trouble and don't have to ask permission for everything. My own teenage experiences and those of my friends were drawn on heavily,
Sophie gets a bad rep in some reviews for being whiny and selfish but really all she is someone who is too scared to just be herself and accept what she wants. She's a typical teenager who worries more about what everyone else thinks rather than just following her heart.
Real life versus fiction – which parts of Hayley Oakes are included?
Interview with Hayley
Have you ever had your heart broken? Yes – a few times.
Have you ever had an attraction to a bad boy? Oh God yes – where are the good boys???
Have you ever fallen for someone who was out of bounds? No – however I craved a forbidden romance as a teenager.
Have you ever craved someone you hated? No – I'm too good at hating lol.
Are your parents divorced? Yes but I don't have any step siblings
Have you ever had a holiday romance? No – that one passed me by.
Have you ever loved someone so intensely that you couldn't bear the thought of living without them? Every day <3
Do you have a best friend like Ashley? Yes, I have an extremely close and amazing best friend but she isn't as selfish as Ashley.
Do you regret letting a long lost love go? No, I have found my bad boy.
Have you found your HEA? Yes ….. thank God.
The British Psyche that causes love to be even more torturous …..
Brits are polite and say sorry a lot,
They keep their feelings bottled up and tied in a knot,
They find it hard to say exactly how they feel,
Keeping emotions hidden well, even as they heal.
Brits often tend to worry what other people think,
Not usually finding it easy to throw caution to the wind.
They need a cup of tea to calm any storm.
They need validation and like to conform.
When it comes to love, Brits find it hard to express,
Exactly how they feel which can leave them in a mess.
It's hard to win at love if you aren't prepared to say.
Just how much you feel and I love you every day.
Despite their guarded nature they love strong and deep.
You get loyalty and trust, qualities to keep.
The words are not forthcoming but actions certainly are,
Which speak louder than words and are preferred by far.
Playlist

I knew you were trouble – Taylor Swift

Make Me Over – Lifehouse

Let her Go – Passenger

The One I Love – David Gray

Someone like you – Adele

Broken Strings – James Morrison and Nelly Furtardo

Vision of You – Belinda Carlisle

Jar of Hearts – Christina Perri

Back form the Dead – Skylar Grey

Collide – Howie Day

Demons – Imagine Dragons

The Only Exception – Paramore

Easier to Be – Lifehouse

Just Dating
Kyle
The sun was shining on a Friday afternoon in May, and I was in an extremely happy mood, unusual for me. Especially since I had worked three late nights this week and Michelle had been whinging about moving in together again last night. Michelle was a great looking girl; there was no getting away from that, all tanned taut skin and legs that went on for miles. God, those legs were what attracted me in the first place and she always smelt phenomenal. The girl had a hell of a lot going for her but the issue was that when she opened her mouth she just plain irritated me. It wasn't her voice, that was as smooth as honey; she was a backing singer, that's how I met her. No it wasn't the voice, it was the incessant moaning.
It had been two years since we met, she was the quintessential easy lay at first and we started seeing each other more and more, but with that came expectations. She wanted things to progress and I simply didn't have the space in my life for a woman. Or perhaps the more she pushed, the more she whined, the less I had space for her … who knew? Anyway, she was hot, really hot, but it was getting to the point where the sex wasn't worth the aggravation.
 Geraldine, my assistant, liked her, everyone seemed to like her, and I suppose she was great on paper, but all I seemed to get from her were her expectations. Perhaps looking like that she could afford to call the shots, but with me I think I was her stereotypical bad boy to tame, only issue was I didn't want to be tamed – at least not by her. Maybe one day, maybe with someone who wanted to have a laugh, not someone who was desperate to tie me down.
My dad and stepmum Mags were on their way to visit me for the weekend and Michelle had decided she wanted to meet them. I had told her they were coming so she would stay away for the weekend, but she saw me telling her as an invitation instead. I didn't have the strength to argue so I caved and made dinner reservations for four.
My dad and I were still repairing the damage of my teenage years, but I loved seeing Mags, she was the mother I should have had. My own didn't even send me birthday cards on time these days, and Mags never missed a special event in my life. Mags made sure they visited a few times a year and my dad always liked to time it with some conference or other he could look in on. This weekend there was a classic car convention nearby.
My mood was high because I was excited to see them and I didn't have to wait long as they arrived shortly after five; I met them downstairs at the car park in front of my apartment building.
"The traffic was horrendous," Dad blustered as he stepped out of the driver's side of his high-powered BMW, wearing jeans and a pale sweater stretched over his rounded stomach.
"Oh ignore him." Mags said with a smile, magazines in her arm from the journey. "He's just grumpy because he had to leave work early, workaholic." She nodded to him warmly.
I pulled her into a hug as she walked towards me.
"Good to see you both," I sighed.
"You too," she soothed, giving me a squeeze as dad followed us sighing heavily and moaning about the motorway.
"So we get to meet your lady friend?" Mags said later, she was a classic beauty, dressed in a simple black dress and her hair fell loosely to her shoulders. She sat on the sofa with a glass of wine as we waited for a taxi.
"One of …" Dad scoffed.
"Hey." I smirked, "I'm a one woman guy but this one …." I scrunched my face slightly, "I dunno, she's hard work."
"They all are." Dad stated with a wry grin and Mags swatted his arm.
"Well we're honoured anyway."
"Don't be," I sighed, "she sort of forced her way into the situation." I shook my head and the both looked at each other knowingly.
I think they assumed I was some bachelor who didn't want a permanent fixture in my bed, but to be honest it was more that I'd never met anyone I could stand to be around for any great length of time. I wasn't a cheater, and I wasn't particularly short of casual sex if I needed it, so I didn't need a long term girl but sometimes one stuck by accident. That was Michelle.
We set off in the taxi shortly after and picked Michelle up from her apartment on the way. I was taking my parents to a new swanky restaurant in the city centre and I knew Dad would love it. He loved extravagance and luxury.
The cab pulled up outside Michelle's Camden walk up apartment that was a lofty space in an old white, Edwardian home… She looked amazing as she waved from the doorway, man those legs!
"Bloody hell," Dad said as she locked the door, "she looks like a super model."
"Mick." Mags nudged him, "inappropriate."
"What?" he held his hands up with a smile and then hugged her. They sat on the back bench seat and Michelle slid in next to me on one of the two folded down seats.
"Hi," she said breathlessly with a huge grin.
"Hello," Mags said extending her hand, "I'm Maggie."
"Hello," Michelle said.
"Mick." Dad said also extending his hand out for a shake.
I put my hand on Michelle's back as we walked inside the restaurant thirty minutes later. Everyone's head swivelled to see her when we entered. I wondered if life would really be so bad having a ten out of ten girlfriend in the looks stakes, maybe I could deal with everything else. Maybe I could make this work?
Once we were seated Dad ordered some champagne and we all chatted easily. We perused the menu and when the champagne arrived Mags smiled broadly.
"So, I've just been reminded by this lovely champagne, we have had some good news, and I really wanted to tell you in person."
"Oh?" I asked, looking between them with curiosity wondering what could have happened, perhaps a lottery win?
"It's Sophie." Mags said, just the mention of her name made my heart thud instantly, we didn't often talk about her, but when we did it was usually in passing and ended fairly quickly. "She's engaged!" she said with a huge grin, taking a sip of her champagne.
"Oh." I said again, trying to muster some enthusiasm. Trying to not look weird. "Oh that's the news." I said, studying my glass, my heart pounding involuntarily, my mind suddenly awash with memories. She flew back into my conscious, her hair, her smile, her smell and the way she had made me feel. Sophie … engaged.
"I supposed men aren't bothered about weddings." Mags tittered.
"Oh, erm sorry, yes that's great news." I said with more enthusiasm.
"It's OK," Dad chuckled, "I think it's a woman thing, men just pay the bills."
"Hey," Mags gave him a disapproving look and he laughed.
"Who's Sophie?" Michelle asked innocently.
Who the hell was she??? I hadn't seen her for years, hadn't been near her for longer than that, and hadn't thought about her for long enough to feel like I had moved on.
"She's my daughter," Mags said cheerily, "Kyle's step-sister."
"Oh lovely." Michelle said with a wide smile.
The rest of the evening descended into a thick cloud on my part, I don't think Dad and Mags noticed, but every time Michelle tried to touch me I shrugged her away. I wasn't upset, I wasn't angry, but what the hell was I? I suppose disappointed …not for us, or even for me, but for her. What the hell was she doing settling for that idiot? I mean I didn't know him, but I assumed he was a loser as I never heard them boasting about his career. He was just some guy who could never give her what she deserved.
Michelle placed her hand on my leg part way through the main course and without thinking I pushed it away, I couldn't relax with her draped all over me and I was irritated. The conversation turned from marriage to work, to friends of my parents to God knows what. After the plates were cleared I excused myself to go to the toilet. and when I got there Michelle had followed me.
"What's wrong with you, you arsehole?" she asked in a hushed whisper as we stood in a corridor off the main restaurant where the toilets were located.
I looked at her bemused and sighed, running my hand through my hair with frustration. "Nothing."
"You're being weird with me and it's embarrassing".
"Oh for fuck's sake Michelle, why is everything about you and your needs? You drive me insane." I growled.
"I drive you insane?" she huffed, "try dating someone who you have no idea if he even likes you most of the time, and when you try your best to squeeze an iota of information out of him he closes up. That's insane."
"So dump me then." I said harshly; close enough to her face so she could see the anger coursing through me.
"I wish I could." She lowered her voice once again but maintained eye contact.
 I sighed, "Michelle I'm not right for you, I'm moody, angry and I don't want what you want."
She looked up through tears, "but I love you …" I saw the hurt and pain in her eyes, I saw her beauty and I saw her weakness but I didn't love this woman. I didn't love her at all. I liked her at best plus she was pretty good in the sack. I was annoyed that one conversation with Mags about Sophie had brought back all the unwelcome feelings that I didn't realise I still harboured for her. I no longer wanted Michelle to touch me and I certainly didn't want her telling me she loved me. I cared for her but I couldn't imagine wanting her to stick around forever.
She nodded solemnly and left me to go to the ladies room; I did my business and made it back to the table before her.
I slid back into my chair and both dad and Mags looked at me expectantly.
"Not the one for you then?" Mags asked with a smile.
 "How could you tell?" I asked taking a sip of my drink.
 "Well the lack of interest in her was my first clue and the fact that she tried every way possible to touch you and you shrugged her off,"
"And the fact that she just left the restaurant a few minutes ago without saying goodbye," dad finished with a chuckle.
"Oh God." I put my head in my hands, "I'm so shit at this relationship stuff."
 "Don't worry," dad said patting Mag's leg, "You'll find the one for you soon enough." I nodded and swigged my wine.
I watched them together with their easy smiles and the happiness that oozed from them and all I could think about was did Sophie have this with her fiancé? Did he set her alight like she used to do me? Did she have the settled calmness that came from knowing you had finally found the right person that fit you so perfectly? I had never had that and no one had ever made me feel as electrified as she had made me feel. Perhaps it was because it was forbidden or perhaps it was the way we used to clash. I wasn't sure what had made me crave her so badly back then but I had.
The years allowed me to forget and gloss over that part of my life but whenever I saw Mags she reminded me of that girl and tonight she reminded me of exactly what I had lost and what I had been settling for.


Reviewed by Mindy ~ Head Bitch In Charge
Title: Just Between Us
Author: Hayley Oakes

Published by: Hayley Oakes
Publish Date: March 26, 2014
Genre: Romance, Tabooish, Contemporary
Pages: 325
Heat Level: 3 Flames
Overall: 5 Stars
"An attraction that can't be denied ….

Ten year
s spent trying to forget.

Kyle returns to his home town following years away to discover Sophie nursing a broken heart after being dumped by her fiancé.

A decade before Sophie and Kyle hated each other, she thought he was an arrogant playboy and he thought she was a spoilt princess. A drunken kiss changed everything and they spent the summer before university hiding their budding relationship.

Back then he was the achingly attractive bad boy that Sophie couldn't resist and now Kyle attempts to revive Sophie from her misery as her friend.

But is the one person she wouldn't let herself have the only one who can save her?"
Reviewed by Naughty Book Snitch:
Mindy ~ Head Bitch In Charge
Follow her at: FACEBOOK * TWITTER * GOODREADS * PINTEREST * BOOKLIKES * AMAZON * B&N
This story sort of reminded me of the movie Clueless but only in regards to Cher (Alicia Silverstone) and her "former" step brother, Josh (Paul Rudd), falling in love and both being filthy rich. Everything else was unique and I LOVED it!! I wasn't really sure what to expect when I started this book and I have to say that I was genuinely blown away!
I did not like Kyle at first and I thought he was just a spoiled jerk who only cared for himself. When he would yell at Sophie and tell her those horrible things, it made my heart hurt. Then I realized that as a young adult, he just didn't understand or know how to deal with the type of feelings he was having. Kyle as an adult, he had grown very wise and knew exactly who and what he wanted.
The back and forth between Kyle and Sophie in their younger years is so damn hot that I get butterflies in my belly just thinking about it. As adults… its explosive!
"He ran his hands over my hips and squeezed me gently. 'I can't get your tight little body out of my head, and all I want to do is barge into your room and….' He stopped and took a deep breath. 'It's because I'm the only girl you can't have."
"She's the person I would move heaven and earth for."
I did like Sophie but her constant whining got on my nerves. As a teenager I could completely understand her reluctance to be with Kyle. They live in the same house and their parents are married so that makes them step siblings/related. People will talk and shit will hit the fan. As an adult, I still understood her reservations about being together openly. What will their parents, family and friends think and what will people say? However, even after Sophie admitted her feelings and they were planning on being together openly, she continued to make excuses for them to not be together. It was infuriating! I finally got to a point where I just wanted to jump into the book and smack her!
"Perhaps coming here wasn't going to help me at all. Perhaps it would just transfer one type of sadness to another."
"To be with the right person wasn't supposed to come without a struggle and mine was to swallow that feeling of shame."
Now for some of the things I didn't like and only docked 1/2 a star because the story is soooo good. The word "whilst" is completely overused. I did a word search and its used 49 times. With that being said this author is British and it very well could be a British thing. Another thing that bothered me was that there was a lot of alcohol in this book. I don't mind the consumption of alcohol but it feels like it was an excuse to loosen up the characters so they can make some bad decisions. However, they never once blamed anything on the alcohol and that made me happy. It seemed to only loosen their inhibitions. Then when Kyle and Sophie were together for the first time, I thought it cheapened the experience to be on a bench in public. Don't get me wrong, that was a HOT scene, but I think it would have been better if that part of their relationship was more developed first. And lastly the jumping back and forth from past to present. It wasn't terrible, but got a little confusing. In the beginning I found myself more interested in their younger years rather than the present. I think I understand why the author jumped back and forth from past to present and it's all about Sophie. She had a hard time coming to terms with their relationship when they were young and had all the same feelings again as an adult. So I guess if it was written with the past in the first half then the present the second half, then the author would have caught hell for repeating the story. So, bravo Hayley Oakes! Bravo!
Overall, I loved this book! The characters are well developed and believable and the sex is amazing! This is a very, very well written book and I highly recommend it to anyone who likes to skirt the line of taboo. This is a step sibling romance and I personally know one person who doesn't like reading about this. This was my first step siblings romance so I wasn't sure what to expect and I ended up really enjoying it. I can't wait to read more from this author!!
"It was not written in the stars for us. We were Romeo and Juliet, and if we weren't careful wed kill each other trying to be together. ."
I received a copy of this book via the author in exchange for an honest review.



GOODREADS  *  FACEBOOK  *  TWITTER 

TOUR SCHEDULE
Monday May 26th
ISALOVESBOOKS
Endless Reading
Book Hangover
Books Over Boys
Hooked on books
Blue Butterfly
Book Bliss
Whispered Thoughts
Tuesday May 27th
Sharing a Bit of Romance
Vampy and Racey Bookblog
Willow's Corner
Sarah's Book Reviews
The Bookish Laurel
Crazy Daisy Book Whore
Word Turn Me On
Shanoff Reads
Here is Some of What I Read
Randy Raunchy Romantic Book Blog
Lost in a Book
Wednesday May 28th
Trina's Tantilising Tidbits
Kelly's kindle Konfessions
Renee Entress's Blog
Four Brits And A Book
A.K.A the Book Harlots Review
Page Turning Book Junkie
The Book Bellas
A Literary Love Affair
My Book Chatter
Wicked Reads
Thursday May 29th
Two Sassy Chicks
Sweets Books
Fantasy & Romance Book Reviews
Book Lovers & Body Art
The Boyfriend Bookmark
Two Ordinary Girls and Their Books
Bex 'n' Books
Confessions of a book whore
Friday May 30th
One Click Bliss
2 Blondes Books N' Booze
Naughty Book Snitch
Worlds of Words Wow
K&S Book Blog
Slitsread
I Heart Books
Passionate Reads
Sanne Heremans Scandalous Book Blog