Title: I'm in Love with the Handsome Mummy Racecar in my Butt 

Series: NA
Author: Twice Hugo Nominated Author Dr. Chuck Tingle
Genre: Erotica, Humor, Tingler
Pages: 33
Heat Level: 2 out of 4 flames
Overall: 4 out of 5 stars
Reviewed by Naughty Book Snitch: Alana
Yeebs is an archeologist of the future who is on the hunt; searching the desert of what was once Daytona Beach for the greatest racetrack in American history after finding a clue on an ancient 8-Eleven soda cup. Unfortunately, Yeebs is coming out empty handed, and the stress is getting to him.

Hoping to blow off some steam, Yeebs goes for a walk in the desert, but ends up stumbling into an ancient automotive tomb below the surface. Soon enough, the archeologist is face to face with a handsome mummy racecar named Winky, who will teach him the true meaning of life… and love, in the fast lane.

This erotic tale is 4,200 words of undead vehicle on gay human action, including anal, blowjobs, rough sex, cream pies, and sentient mummy racecar love.
This is the last installment of Tinglefest 2017. Sadly, I have fallen behind due to real life responsibilities, but here's the pretty banner I made!

This story is one of Dr. Tingle's "living object" tinglers wherein a person has sex with an object which is somehow, miraculously, alive. In this case, it's a car, but I'm getting ahead of myself. Yeebs is an archaeologist of the future digging around for Daytona Beach. He takes a break and wanders away from the site, despondent over his career. However, a job's a job and he's resigned himself to it.
Through an accident, he falls into the Daytona race track, long hidden by the shifting sands of a post apocalyptic future. Not only that, but something is alive in there! It's… it's… a car wrapped in bandages like a mummy! The mummy racecar demands to know what he's looking for, and poor Yeebs replies with "experience", not knowing what else to say. It turns out the mummy racecar is also looking for experience, and that he wasn't always the sleek racecar we know him as now. He introduces himself as Winky.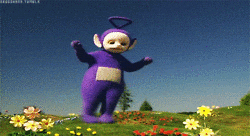 Yeah, intentional or not, that's the first thing I thought of.
Winky then takes Yeebs (Ok, Dr. Tingle, what is up with these names, man? Names of the future? Or just sounds that people make when they're born and they're stuck with them?) on a ride, and that's when things get sexy! I don't need to tell you what happens, though the ending cracked me up, seriously cracked me up. While it's not his best tingler, it still made me laugh. I give this one eight out of ten drive shafts! And now, here are some gifs for you to enjoy because, well, because people fucking cars.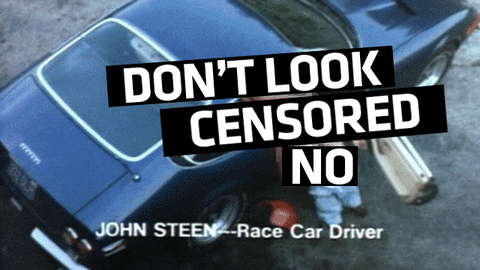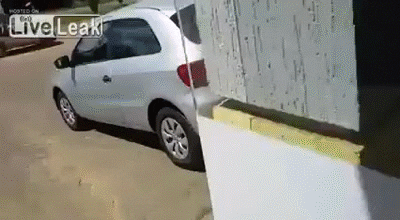 Amazon US ~ Amazon UK ~ Amazon AU ~ Amazon CA