First, let me begin by saying thank you to Naughty Delight who made this trip possible for me in the first place. Not only did I win admission into the BDSM Writers Con, I also get email alerts about all their glorious promotions they have on kinky, sexy and naughty items. I highly recommend signing up for their newsletter AND they do not spam you. If you want to sign up, you can click here.
Anyway. Naughty Delight gave me the opportunity to go to this one of a kind, extraordinary BDSM Writers Convention. While I was there, I had so much fun, learned a lot, got to play a lot and I met some new friends. I really don't think there is a word that could accurately describe my gratitude. Just… thank you. 🙂
Okay… I'll start from the beginning and hope that I don't bore you too much. I first heard about the BDSM Writers Con from an author friend of mine. So, like any normal person, I stalked the hell out of the website learning as much about it as I could.
I signed up for Dr. Charley's newsletter and even signed up for the affiliate program to see if I could earn enough money to go. But I had to ask myself some questions first.
Is this something that I would be interested in? Yes
Is this something that I would pay money for? Yes
Is New York too far away and too expensive? Umm, maybe but I'm sure I could work it out.
Who can I get to go with me? Oh… I have a list of friends that will no DOUBT go with me.
My only problem is that I couldn't afford it this year and with this short of notice, plus I had just gotten back from the RT Booklovers Convention in Dallas Texas in May. My husband and I tried to work it out but we just couldn't swing the cost. Then, as I'm reading one of Dr. Charley's newsletters, she is talking about Naughty Delight doing a giveaway for one admission into the 2015 BDSM Writers Con and to enter all you need to do is sign up for Naughty Delight's newsletter. My first thought was I'd never win something like this, but it won't hurt to try. At the very least I'll get some kick ass emails about some awesome product from Naughty Delight. So, I entered and guess what…. about a week and a half later I got this email from Naughty Delight…
Mindy,
We have great news, you've been selected as the recipient of our BDSM Writers Con Giveaway. I've CC the event's organizer, Dr. Charley Ferrer who will get you all squared away.
After reading that first sentence… I stood up from my computer, looked around my office (at home) to see if there was a witness to what I just read. I was alone.. just me and my Chihuahua, Chico Chocolate Thunder. Then I said, in a shocked and stunned tone "hoooooly shiiiiit. No fucking way! OH MY GOD!! I must not be reading this right." So I reread the email about three times before I finally squealed with excitement, ran out of the office to find my husband so I can share the awesome news.
Next, all I needed to do was book the flight and hotel then find some friends to go with me. The flights were surprisingly cheap for round trip. BONUS for me 🙂 And I found two friends to go with me and split the cost of the hotel.
With all that done… now all I had to do was wait.
Finally the day came! My friends and I were so excited we could hardly contain ourselves. We are more excited than should be socially acceptable in public.
We arrived at LaGuardia around 1pm, picked up our luggage then hailed our very first taxi. I was in the back seat taking a ton of pictures like a typical tourist. But I didn't care, I was in Manhattan New York! We had the BEST cab driver and I wish I could remember his name. He was very nice, informative, funny and cussed a little (which I love). However the driving scared me a lot and I tried to not pay too close attention to that. To me it seemed that lines on the road were only there for decoration because nobody seemed to follow them. There was hardly any distance between the front of one bumper and the back of another. Cutting people off in traffic is just what happens there and horns are going off everywhere but nobody seems to hear them. But for me… that was the New York experience. I trusted every single driver I had and never once had a bad taxi experience.
Every New Yorker I met was very nice. Yes, it seems like everyone is in a hurry and when walking around if you get bumped, most people just move on. Not a big deal to me. Anytime my friends and I had questions about anything, everybody we met stopped to talk to us. We met a ton of great locals and I think my favorites were Matej and Sambia (spelling) at one of the grocery stores we visited. Very nice and funny.
So after checking in at the Doubletree hotel, we decide to do a little bit of sightseeing before we go to the Writers Con meet and greet later that night. We didn't do much but we did go to Central Park, looked at the Zoo (it was closed), walked around the streets and took some great pictures. I don't think any of us have sweat that much in a very long time.
I contacted one of my author friends who lives there, Jessica Satin, to let her know I was there and set up a time to meet later that week.
So, now on to the fun stuff. The BDSM Writers Con meet and greet at Jackson Hole Wednesday night. We were so hungry, so we mostly focused on the food. We got to sit next to Sir Victor from Quality Whips by Victor Tella. He told us some very interesting stories, introduced us to some new music and even recited his own song lyrics. After we ate Dr. Charley had everyone go around the room and introduce themselves; authors, readers/bloggers, editors or whatever you wanted to say about yourself in 60 seconds or less, just like a munch. My inner introvert started to freak the fuck out. But all was good and I thank my friends for making me comfortable. Once we were all done, most of us walked back to the hotel. It was the best walk ever. We all talked and got to know each other better and quickly became friends. I won't name anyone specifically out of respect for their privacy. But everyone I met there were some of the most kick ass, funny, interesting and amazing people I've ever had the pleasure of meeting.
We wake up bright and early and stop at Ess-a-Bagel for the most mouthwatering bagels I have ever had the pleasure of putting in my mouth. Talk about a fucking mouthgasm! Seriously the best Bagels I've ever had.
After that we run up to get our registration all squared away, purchase some raffle tickets to win some super awesome prizes and took a stroll down, what I call vendor alley. A-FUCKING-MAZING stuff people!! I wanted to buy everything I touched and everything I didn't get the chance to touch.
First the keynote speaker, Cecilia Tan, gave a fantastic speech about what it means to her to write about this genre and her thoughts on living the lifestyle. She did such a fantastic job and I wish that I had taken notes because she made a lot of interesting points. She did record the speech and I think it will be on her website later. If so, I'll post a link when I can.
The first workshop that I attended was presented by Dr. Charley Ferrer herself. The workshop was a very broad overview of BDSM in general. This could actually be a year long course 5 days a week, 8 hours a day and still wouldn't cover everything there is to know about the lifestyle. I think it's an ongoing journey and nobody will ever know everything about it. We learned that different color collars can mean different things. Lock or no lock, leash in pocket or hanging out and so on. I also met a new friend in this workshop. I'll call her M&M. We were asked to partner up, one of us was assigned Dominant and the other submissive. Well, M&M and I first met with me on my knees, hands behind my head and arms pushed pack. Then we switched. LOL! Since that moment, we were almost inseparable for the remainder of the convention.
Anyway Dr. Charley's workshop was VERY good, informative and fascinating. Bravo!
The next workshop I went to was about proper etiquette for club and scene play. This was very interesting to me because I've never been to this type of club or play party and we are all invited to attend one on Saturday night. The presenter was really great. She was personable and I loved it when she would make us all laugh. It really made me feel at ease. She was great at answering all our questions for us newbies. I will pass on some of her tips for club play.
1. Shower
2. Brush your teeth
3. Dress nice. Wear your fetish clothes, or just a nice skirt or corset but definitely no jeans or flip flops. The typical color of clothing is black.
4. Make sure your clothes are clean!
Next, was a workshop with Sir Guy about Discovering Dominance. Ohhhh! When he speaks… made me almost slide outta my seat! Talk about getting wet at the sound of a voice and just being his presence. Then when he said "uniform play" I about melted into a puddle of goo. That is such a turn on.
He talked about his experience and his journey into the lifestyle. He made us laugh and he made us think and most of all, he made us feel human. We will make mistakes and its okay. Learn from them, dust yourself off and move on. He is a wonderful presenter and if you EVER get the chance to sit in on one of his workshops, I would highly recommend it.
Ahhh… the Thursday finale. We wrap up our first day with the Golden Flogger Award Ceremony and the BDSM Book Contest announcements. First I would like to say congratulations to all the winners. You all made me shed a tear.
Winners of the BDSM Book Contest are:
Rose C. Carole – Catering to His Needs
Arlee Scott – Room 329
Mistress Lynne – Serve your Mistress
Summer Sterling – Beyond Obedience
Chloe Youngquist – Mister's Darling
Winners of the Golden Flogger Award are:
(you can also click here to see all the winners)
BDSM Light
Sierra Cartwright — Crave
BDSM Advanced
Cherise Sinclair — Edge of the Enforcer
BDSM Dark Erotica
Drury Jamison — Safe Words
Novella
Elizabeth SaFleur — Holiday Ties
Dominant Women & submissive Men
Lynda Aicher — Bonds of Courage
LGBT
Sean Michael — Underground: Special Teams
Ménage
Jennifer Kacey — Jenna's Consent
Paranormal
Joey W. Hill — The Scientific Method
Non-Fiction
Mike Makai — The Warrior Princess Submissive
Anthology
Edited by D.L. King — She Who Must Be Obeyed
And the golden flogger awards were actual miniature golden floggers made by DeTails Toys. They were so kick ass looking! I'll tell you more about DeTails Toys later. *giggles*
After all this, Dr. Charley announced some of the winners for the raffles and guess what! My two Kansas City friends that I came with each won a prize. Yippee!
There was a celebration cocktail party after the awards ceremony, but I was sooo pooped. I think my friends and I took a power nap then went out and had pizza and wine at Angelo's Pizza and came back to the room and passed the fuck out. Exhausting day!
New day, up bright and early. Went to a really useful workshop presented by NCSF about BDSM and the law. Then sat in on a workshop presented by Exquisite Reviews. Jenny and Karla are fantastic and super sweet. They did a fantastic job and I would recommend all authors sit in on their workshop. They give a lot of good information about what the general population of readers look for.
After that I HAD to go for coffee. Apparently there was a Starbucks cattycorner from our hotel. There is so much to see in New York that I had completely missed this. Anyway, M&M and I had some coffee and good conversation and went back to the convention.
I came in on the tail end of Warrior Princess Submissive workshop presented by Mike Makai, that I really wish I could have listened to the entire thing. Made me shed a tear. Anyway, Mike Makai has a really interesting test on his website called "Are You a Warrior Princess Submissive?" I took the test and was very surprised how accurate my results were. Here are my results.
After lunch it was time for some Kinky Twisted Tantra presented by Barbara Carrellas. Guess who my partner was… M&M! This workshop talked about the importance of breathing and focusing. Putting attention on your intention. It really is amazing what you can do with those two things.
The next work shop was Creating Sensual Scenes with kickass submissive (perfect for both authors and readers) and was presented by Dr. Charley and Cris Anson. This workshop was one of my favorites and I really wish it could have been longer. Dr. Charley needed a volunteer and was looking directly at me… so naturally I submitted to Dr. Charley's will and consented to let her do whatever she wanted to me. (Side note, both of my Kansas City friends that I came with decided to go to the 911 museum and were not with me at this time.) So Dr. Charley began to take off my convention badge
and explained to everyone that just the simplest of things can be used to create a sensual scene at any time. She took my lanyard and showed everyone the proper way to bind wrists. After Dr. Charley checked with me to make sure it was ok, she lifted my shirt a little, tucked it in the front collar and pulled it through. Just like you did when you were a kid and made it look like a t-shirt bra. She then demonstrated with another lanyard how you could use those as nipple clamps and other various ways of attaching those to the body. I wasn't showing any naughty bits and I picked up some new skills that I can take home and show my husband. After the demo was over, Cris Anson gave me one of her books for being such a good volunteer. She gave me "Dance of the Seven Veils" then autographed it for me!! Cris Anson had some really good hand outs about sensual words… words with texture and I would have LOVED to hear more about this but we ran out of time.
The next workshop was another really good one about dealing with conflict in a power exchange relationship. This was a class that anyone who is in a relationship should attend. Doesn't matter if you are in a M/s, D/s or vanilla relationship, it was all really good information. Communication, compromise and toss your ego out of the room. I highly recommend this workshop to everyone and if you ever get the opportunity to attend, I promise, you will get a lot out of this and be able to apply it to your daily life immediately.
After that I went to meet one of my favorite authors for dinner 🙂 Jessica Satin. I was equal parts excited and nervous to meet her. I had nothing to be nervous about. I had so much fun! We had dinner at the Taproom #307 and we both had the baked mac & cheese which was delicious.
When I got back to the hotel, I found out that while I was gone, I had won two of the raffle prizes!! I won a 5 piece shackle set from Dungeon Delights I wanted that so FUCKING bad and I can't believe I won it!! So I would like to say thank you to Dungeon Delights for donating that so I could win it! I also won a basket from Silk Jones (I think) It included a Sex & Mischief grey satin mask, furry handcuffs, Silk Jones The Interview: Law Firm Erotica Book 1, a 20% off coupon for The Admin: Law Firm Erotica Book 2 and Just Dreams by L. J. Taylor. A huge thank you for the basket as well. I think it's obvious I LOVE to read so I am very excited about the books and can't wait to read them.
Kansas City was really standing out and winning a lot of the raffles. LOL! Sorry y'all 😀
For me this was the day of main events. The day that I have been waiting months for is finally here. My KC friends and I are vibrating with excitement!
After getting some coffee from Starbucks, we head back to the hotel and go to our first workshop of the day. There are two workshops going on at the same time and it was VERY difficult to choose between them. Erotica Whip Play with Victor Tella.
The other workshop and the one I decided to go to was SM Exploratorium with Bo Blaze and family from DeTails Toys and Action Bastard (aka Mike) from Bastard Ropes! By far… my most favorite workshop of the entire con that I attended. Let me try to explain. Bo Blaze starts off introducing him, his family and DeTails Toys. He goes through some of the different types of floggers, what type of leather they are made of and what kind of feeling we might expect with the different types of floggers.
Now this is where the fun begins. Demonstration and experimenting time! My KC friends stopped at the Bastard Ropes first and M&M and I stop at the flogger station with Bo Blaze first. M&M was the first to volunteer to be flogged. While I'm waiting my turn, I decide to see what's going on at the rope station. So, I volunteer to get tied up and Action Bastard does a simple tie on my wrist that is quick and easy to do at home. He is sweet enough to let me get my picture taken with him. (I'll post my pic as soon as my friends send it to me)
After that I go back to the flogger station and wait a little bit. Bo Blaze is explaining the differences between thud and sting. I was watching the girls getting flogged but then I started to watch Bo. He is completely memorizing. He is so attentive to what he is doing and pays very close attention to the body language of the person he is flogging. He is watching where he is putting the flogger as well at watching the girls face. Making sure she is comfortable and enjoying herself and not in any distress. The attention he gave to the tiniest little details is a huge turn on. The soft hand caress on the back and the little "doing good?" questions/checking in and then back to the flogging…. ahhh… had me quivering with anticipation. I couldn't wait for my turn. I wanted the thud but I really wanted to feel the sting.
Finally, he pointed at me and it was my turn. I assumed the position and stuck my ass and back out to let him know that I was ready.
I wanted to feel it, I wanted the thud and I wanted the sting. Since he doesn't know me or my tolerance, he started out light. Which was perfectly fine with me because I didn't know what I liked either. He asked me what I was feeling and if I wanted something else. When I consented to something more, he changed up the flogger (I wish I could remember which ones he used) and gave me a good mix of thud and sting. I loved it. When the flogger made contact with me, I felt the thud ripple all the way through my body. I felt it in my teeth and I felt the little bite on my back. But I wanted more. More sting. So when he asked me if I liked it and wanted to try something else, I asked for something that I had my eye on the entire time I was there. I told him I wanted more sting. He picked up the blue and black Elephant Braid Flogger that he said was all sting. He tested me out a little and made sure I was doing ok. It was like a quick hard bite on my backside. I was definitely giving him feedback with some of my comments like, wow (a good wow), I like it, and moaning a little. He did my back and my ass and my ass was my favorite. I wanted it harder and somehow without even saying it, Bo Blaze obliged. He was reading me, listening to my body and watching how I responded. He came up next to my head to make sure I was doing ok, put his hand on my back and gave me a gentle rub. I felt like we were the only two people in the room at that moment but I knew in the back of my mind that I had an audience. He said something to everyone watching. I think it was something about loving this type of reaction and wanting to grab my hair. I said yes, you can grab my hair and he did exactly what I wanted at that moment. I got a few more sharp whacks and I really didn't want it to end. I fucking LOVED it. When it was over, I gave Bo Blaze a hug and thanked him.
For me this was an enlightening moment about myself, I had just discovered something that I had no idea I enjoyed. I mean, I've always wanted to try it, but I had no idea if I would like it or not. I couldn't wait to get home and show my husband what I learned so I could do this to him and especially for him to do this to me. I'll be honest… I have a little crush on Bo Blaze right now. 😉
A little side note about me getting flogged, for the next couple of days I noticed that while I was sitting, if I moved slightly where my jeans would rub my ass just a bit, there was a very mild sting. In my mind's eye it brought me back to the moment and it was like I could feel it all over again. I craved to feel it all over again. It was a subtle reminder of what I had gotten and I could smile to myself and have my little private moment. When I got home, I told my husband all about it and when he got all my clothes off, he told me that I had bruises on my ass. I had no idea that I also got a little souvenir that I could take with me. It was a very nice surprise. My husband took a picture and put it in his spank bank. Sorry, y'all.. I'm not sharing that picture.
Okay, moving on. Next workshop was Sensual Steel presented by Nauttiboy. I'm not afraid of knives but I would prefer to not get cut or scratched. The dangerous aspect of the knives is enticing for sure. He showed us techniques on how to remove clothing safely and when working on the skin to never cross the lines. Knife play and blood play are two completely different things. It was obvious that the way Nauttiboy doted on and talked about each knife in his collection, that they are definitely his babies. I loved the music he would play while he was doing his demos. Absolutely fascinating to watch but I'm not sure I could actually volunteer for that.
Next up was another one where two workshops were being done at the same time where I really wish we didn't have to choose one over the other. It was Violet Wand OR Rope Bondage. I chose the Violet Wand workshop. I've heard of the violet wand, I know what it looks like and I know what it does. I've never used one and I have no idea what it feels like and that is exactly why I wanted to sit in on this workshop. Wow! This was just amazing. What a wonderful presenter and educator. He has cases and cases of glass and knows how to wield his instruments of pleasure. He asked for a volunteer and my lucky friend M&M got to get up on the table for a demonstration. The bra needs to come off due to the metal clasps. He asks a lot of questions about medical conditions, pace makers even asthmatic due to the ozone that is produced. I don't even know where to begin with this workshop because what you can do with the Violet Wand is almost limitless. Sensual sensory play with electricity. It sort of looked like a plasma ball but more concentrated and in the different types and shapes of glass. There were a couple of volunteers and one was a couple. They were really good, funny and were shocking each other. She would be on the conductor pad and he would be shocking her with his fingers. I think that would definitely be my favorite style of play.
After all that it was time for dinner and to get ready to go out for the BDSM Club Night. I've never been to a Dungeon so I was pretty fucking excited and VERY nervous to go. I went through vendor alley a few times, tried on a corset that I loved but did nothing for my boobs and I don't own any fetish attire. So, I decided to wear a long black skirt and a grey shirt with some black and silver strappy sandals.
My KC friends looked absolutely fucking gorgeous!! They were so beautiful. I really wish everyone reading this could have seen them.
Anyway, everyone met in the lobby first before departing for our adventure to the club. Everyone was dressed perfectly. Corsets, sheer skirts, collars, kilts and so on. Everyone looked amazing and were definitely dressed to impress.
Once there, it was WAY smaller than I expected and really crowded. People were packed in there, shoulder to shoulder. But no problem at all, I was moving around, checking some things out and then all the sudden I kicked something. That's when I met Mr. Carpet. Shocked the shit out of me. But that's fine, he likes it so I moved on.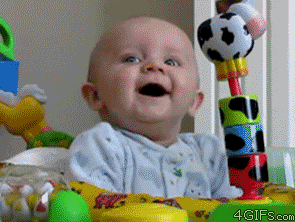 Then Dr. Charley showed up and made all of us feel comfortable even though some of us were out of our element. Im not sure what it is, but she really does have a calming effect to her. I walked around some more and saw some pretty interesting things.
There was a fire massage station, Saint Andrew's Cross, a couple of very large beds, some couches, a bondage station, and a spanking station. There was A LOT of things going on at the same time and I was trying to stay out of the way and not interrupt anyone's scene. There was a girl getting flogged on the Saint Andrew's Cross and I was trying to give them room to move.
I wanted to try a couple of things, but it was just too crowded, hot and turned out to be not as fun as I thought it would be. So, I found my friends and told them I was ready to go back to the hotel but they could stay if they wanted. I was a little disappointed about the entire thing. It would have been nice if they had reserved the entire place just for us. But, in reality, I know that you cant do that. Fuck it…. lets go back to the hotel and drink 😉
When we got back, I was surprised to see how many others were also there. Just about everyone had the same experience I did and felt the same way. Because it was so crowded Dr. Charley invited everyone from the Con to her hotel room to play.
By that time I was already exhausted and our plane was taking off at 6am the next morning. Which means we needed to be up by 330am, check out by 4am and be at the airport by 430ish. My friends and I ended up with a couple of hours of sleep and I think I got more sleep than they did. I passed out while they went for a smoke.
After all that, we had to click our heals together three times and head back to Kansas City. We got on a plane with all our sweet swag from authors and vendors and our prizes that we won from the raffles. I'm really sad that we couldn't stay for the book fair and closing ceremony.
Now for the not so enjoyable stuff. Not everything can be rainbows and glitter handcuffs. There were a few hiccups. One of the problems I had throughout this process was booking my room at the Doubletree and almost everything about the Doubletree in general. The special convention pricing didn't start until the Thursday, I get that. I had to make a separate reservation for Wednesday and was charged $360.00 for that one night. Then on that Thursday morning (in the middle of the convention) my friends and I had to go back down to the check in desk, turn in our room keys and go through the check out process pay for our one night and then recheck in and get all new keys. WTF? Why? I really don't get that. Also when we checked in on the first day, the person helping us told us that there was a complimentary continental breakfast and gave us the time for it. Guess what… there was no complimentary continental breakfast. You had to have vouchers for that. And guess what else, there was no wifi in the room. If you wanted wifi in your room you had to pay an extra $14.95 every 24 hours to use it. The only wifi they had for free was in the lobby. Also, when I booked the room, I told them there would be 3 of us staying there. So… we only got 2 bath towels. Do you know how difficult it is to dry off with a hand towel after a shower? The air conditioning hardly worked and it was extremely hot in our room. But they did bring us a box fan. There was greasy spots on the windows from the people before us trying to look out the window. We had to call the front desk to ask them to bring us more toilet paper because we ran out. Our bathtub didn't drain and the shower water would get to be about 12 to 14 inches high. Plus when the water finally did drain, it made the bottom of the tub all slippery and I almost fell a couple of times. There was supposed to be a mini fridge in our room too but there wasn't. We asked about it and the front desk sent one right up. The beds were uncomfortable and the pillows sucked. It was seemed like there was problem after problem after problem.
All the Doubletree hotel staff were difficult to work with and didn't seem very friendly. The only exceptions were the maintenance man who brought us our box fan and the lady that checked us out on our last day there. That's it. I heard a bunch of other horror stories that were similar to ours, however everyone we talked to was shocked that we got charged $360 for our fist night and was made to check out and check back in. I was not impressed by the Doubletree.
Overall, I had the BEST time at the Writers Convention. At first it's a little intimidating because I didn't know what to do and I didn't know anyone. I was curious and wasn't sure what to expect. Dr. Charley is very personable and makes you feel like you've known each other for years. Once I got introduced and started talking to people, I felt at ease. All the workshops were very informative for authors, readers and anyone interested in learning more about BDSM and living the lifestyle. The workshops were informative and very hands on. I made a lot of new friends and networked a little. I discovered some new things about myself and got to bring home some of that knowledge to share with my husband. Flogger being number one that I couldn't wait to try out.
So, if you're thinking about going to the next BDSM Writers Con… do it! It is so much fun, educational and I promise, you'll meet many new people who will turn into lifelong friends.
My tips for first timers:
1. Do go to the meet and greet or "unofficial" kickoff. Being new to this convention can be intimidating. Going to this meet and greet will help loosen you up, make new friends and everyone will make you feel comfortable. Everyone at some point has been the new person.
2. Don't be afraid to approach people. I can be very shy until I get to know someone and I'm a bit of an introvert. So approaching people I don't know can be difficult. I tend to blend into the background and watch people. It's ok to blend and watch, but try to put yourself out there. I promise you won't regret it. Anyone you talk to will be willing to help you, no matter what it is.
3. Do bring a friend or friends. I'm even more of an introvert if I am alone. Having my friends with me helps me feel comfortable and brave and gives me someone to talk to. Going to any convention is even more fun when you bring friends.
4. Don't over pack for this trip! You will want to save some space in your luggage for all the amazing swag you'll be getting and all the things you buy from the vendors.
5. Do register for the Con as early as possible to get the best prices. Book your hotel room sooner rather than later. It is no fun to go to a convention in one hotel and then have to go to another to drop off your swag or prizes and then head back. Trust me on this…
6. Don't feel like you have to attend all the workshops if you don't want to. Although all the workshops I attended were really good, if you want to rest or do a little sightseeing, then go do it. You are not required to do anything.
7. Do bring something to wear to the BDSM Club. If you are already a party player then you probably have something to wear. If you're like me and don't have anything like that in your closet, then you can never go wrong with black. A corset with a black skirt is good and be sure to have some sexy shoes to go with it. If that is not your flavor then a nice black slacks with a black shirt or leather, vinyl, lace or rubber. If you are uncertain, ask Dr. Charley. Actually… I would always double check with her to see what the dress code is.
8. Do ask questions if you are uncertain about something. There is no such thing as a silly question.
9. Do have fun and relax! Enjoy the experience.
My husband has already agreed to let me go to the next BDSM Writers Con in Everett Washington starting March 31st – April 3rd 2016! He is also considering going with me. If you have your heart set on going to New York, don't worry, there will still be a con in NY August 18th – 21st 2016.
Thanks again to Naughty Delight for making this trip possible for me.
Notes:
If I left a presenters name off the name of a workshop, then I did that deliberately because I didn't have permission to use it OR that person does not have a public website that I could connect them to.
Please also note that we do not claim ownership of any gifs used in this post. Some of the pictures are mine and I took them myself. I will site an image if I know where it came from. If you see a photo that belongs to you and want it taken down, please email us at NaughtyBookSnitch@gamil.com.
MORE ABOUT THE CONVENTION
BDSM Writers Con where fantasy and reality come together!
Dr. Charley Ferrer
Sex Therapist & Educator
TV/Radio Host & Producer
Award Winning Author
America's Intimacy & BDSM Educator
Also follow us on:
www.twitter.com/BDSMwriterscon
www.twitter.com/doctorcharley
www.facebook.com/doctorcharleyferrer
www.facebook.com/groups/573184759461294
www.youtube.com/doctorcharley
www.BDSMwriters.com
Books by Dr. Charley Ferrer
BDSM Intensive — NEW (March 2015)
Sex Unlimited
BDSM for Writers
BDSM—The Naked Truth
The Latina Kama Sutra — Nominated for Best Sexuality Book 2006/2007
The W.I.S.E. Journal for the Sensual Woman — Awarded Best Self-Help Book 2002
The Passionate Latina: In Our Own Words
Sex Con Sabor Latina (A play)
La Latina Kama Sutra: El Guía Absoluto Para Citas, Sexo, y Placeres Eróticos
Para La Mujer Sensual – Best Self-Help Book 2002
Anthologies
First Annual BDSM Writers Con Anthology
Yin Rising: The Chinese Sexual Evolution
Killing Kolumus & Other Love Stories
Facts About Dr. Charley Ferrer:
* The ONLY Latina Doctor of Human Sexuality in the United States!
* ONLY American Sexologist invited to speak to the populace of Falcon Venezuela 2013
* ONLY American-Latina Sexologist invited to speak before the Chinese Sexology Association in China 2013 & Hired to work with the women of China on sex education
* Sex Expert for Fox News Latino, Telemundo, El Diario La Prensa Newspaper, Fruta Extrana, KISS FM—The Michael Basdien Show, Latino Future Magazine, and Hispanically Speaking News—Chicago
* Recognized as a "Groundbreaking" Latina Leaders of 2006" for her work in the field of Sexology and Sexual Health by the National Association for Latina Leaders
* Recognized as a "Groundbreaking" Latina Leaders of 2006" for her work in the field of Sexology and Sexual Health by the National Association for Latina Leaders.
* Author of the Best Self Help Book 2002 — The W.I.S.E. Journal for the Sensual Woman
* Spoke before the World Congress of Sexology & International Congress 2005, 2006, 2008
* Guest Speaker at ASSECT Convention 2008
* Professor of Psychology & Human Sexuality at Rutgers University
* Freelance writer with various magazines, newspapers and internet sites
* Deemed "The Latina Dr. Ruth" by various magazines and International newspapers
* Called the Monty Hall of Sex for her ability to provide endless possibilities and solutions to relationship and sexual problems
* Keynote Speaker at various Universities & Organizational events
* Conducts workshops/lectures throughout the USA and Latin America on Sexual Health/Education
Buy the BDSM Writers Con Anthology 2015 HERE
Includes: Roz Lee, Arlee Scott, Gray Dixon, Kestra Gravier, Cris Anson, Elizabeth SaFleur, Becca Jameson, Alaska Angelini, Rhiannon Ayers, Charley Ferrer (Editor)

Tell them Mindy Book Snitch OR Naughty Book Snitch sent you 🙂
SPECIAL discount registration $200 ends October 1st.
Early-bird registration: $250
Full Registration: $300 for Everett 2016 starts March 1, 2016
Full Registration: $300 for New York City 2016 starts August 1, 2016
At the door registration: $350
BDSM Writers Con is dedicated to writers and readers of Dominance and submission. No other conference offers writers and readers the ability to discover the complexities of Dominance and submission through workshops, live demos, and fascinating hands-on experiences while you interact with your favorite–and soon-to-be favorite–BDSM authors. Plus you'll attended a private BDSM Club Party.
Our host & founder, Dr. Charley Ferrer a world-renowned Clinical Sexologist and BDSM Educator provides you with the secrets you need to know that's got erotic authors like Cris Anson exploring and the Rolling Stone Magazine taking notice.
Due to the nature of this event, ALL participants must be 19 years of age or older!
Refund & Cancellation policy: Refunds less $150 administrative fee available up to 91 days prior to conference. No
refunds 90 days prior to conference. Featured Author status cannot be transferred nor refunded. You can transfer your registration to a qualifying participant for $50 per transfer. Questions contact: info@bdsmwriterscon.com
BDSM Writers Ball & Dungeon Party
Holiday Inn Downtown
Everett, Washington
Saturday — April 2, 2016
http://bdsmwriterscon.com/ball
BDSM Writers Con 2016
Everett WA
March 31 – April 3, 2016
Keynote Speaker – Tiffany Reisz
Manhattan NYC
August 18 – 21, 2016
Keynote Speaker – Sierra Cartwright
See you all next year… hopefully in Everett Washington! That's where I'll be.