PRE-ORDER SALE – Only 99c!
Book Title: JOHNNY #4 – CLAIMING JOHNNY
Release Date: Feb 14, 2016 (Likely much earlier…)
Genres: Coming of Age, New Adult Romance
After endless emails from fans and readers, the author gave in. Any and all questions asked about the continuation of Johnny and Cat's story will be ANSWERED in Book four!
Now available for pre-order at the slashed price of 99c at iTunes, Nook, Kobo and Smashwords (Kindle readers can get it from Smashwords at the moment). This price will be raised to $1.99 shortly, and the final price will be $2.99 on publication date.
And now…as demanded by readers. By popular demand…
Book 4 in the JOHNNY Series! The final chapter.
Does Cat end up with Nathan?
Does Nic keep the baby?
Does Tiago take vengeance on Thunder and Johnny for what they did to him, using his gang connections in Brazil?
Does Thunder finally marry Alice, or is he having difficulty settling into his new non-biker lifestyle?
And, most importantly, do Cat and Johnny ever get back together?
These and many of the questions the author received by email after people finished Book Three, will finally be answered!
CONTENT WARNING:
Not suitable for readers under the age of 17 due to explicit sexual content and strong language.
————————————-
The subject matter in this book is OF AN ADULT NATURE.
* Not suitable for readers under 17 years of age due to explicit sexual content. *
————————————-
Praise for the Johnny Series:
"I want more Johnny!"
"I LOVED Johnny!"
"Beautifully written coming of age, new adult story…"
"Cat and Johnny were awesome."
"…stayed up 4 hours and couldn't put it down till I was done."
"Love it!"
"Love the whole series!"
"Awesome romantic story"
"I was blown away by this novel."
"I devoured this book!"
"Amazing story….lots of heartache and angst"
"All 3 books were a wonderful read."
And on and on…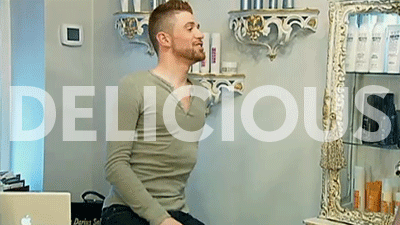 Buy Links for Book 4:
iTunes ⚡️ Nook ⚡️ Smashwords ⚡️ Kobo

Wanna know where you can get the series….
Book One is Available for FREE!
Johnny (Johnny #1)
Amazon US ⚡️ Amazon UK ⚡️ Nook ⚡️ iTunes ⚡️ Smashwords ⚡️ Paperback ⚡️ Kobo

Losing Johnny (Johnny #2)
Amazon US ⚡️ Amazon UK ⚡️ Nook ⚡️ iTunes ⚡️ Smashwords ⚡️ Paperback ⚡️ Kobo

Taking Johnny (Johnny #3)
Amazon US ⚡️ Amazon UK ⚡️ Nook ⚡️ iTunes ⚡️ Smashwords ⚡️ Paperback ⚡️ Kobo


Rachel Dunning hit the scene in August 2013 and, fifteen months later, has published nearly a million words of romantic fiction.
A prolific writer, she sticks to stories where Alpha Males aren't pricks and where women have guts.
She speaks three languages and met the love of her life on the internet. In other words, romance is in her blood.

Author Links:
Facebook ❤️‍ Twitter ❤️‍ Blog/Website ❤️‍ Amazon ❤️‍ Goodreads