Title: Compulsive Fascinations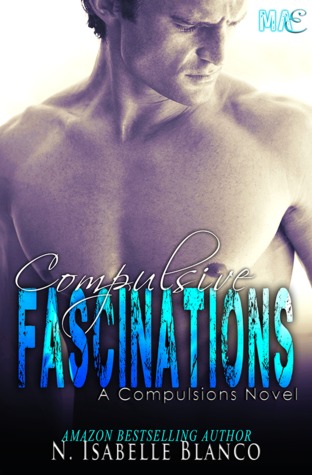 Author: N. Isabelle Blanco
Series: Compulsions #2
Genre: Erotic Romance, Romance
Pages: 182
Heat Level: 3 out of 4 flames
Overall Star Rating: 3 out of 5 stars
Reviewed by Naughty Book Snitch: Mindy
See Mindy's Goodreads Review Here
He owns her—Every. Single. Breath. She just doesn't want to admit it. To him, or herself. . .

You get hurt once; you assume that's the norm. You see others suffer; you assume that's the norm, too.

At least, that's what Livana once did. One rough go-around was enough for her. After that, she kept it simple, no strings attached. It was just easier that way. Even necessary.

Until she went out one night and met Calum Alexander, a man whose intensity broke through each of her defenses, leaving her vulnerable.

Afraid to fall in love, she tries to keep some of her walls up around herself, even though Calum is determined not to let her.

Faced with a man that seems intent on possessing her, Liv knows it's a mere matter of time before she no longer has a choice.

That is…until Calum's own insecurities come to the fore, throwing their new, fragile relationship into a tailspin.

Will the feelings between them be strong enough to keep them together, or will their issues get in the way of what they had just started to build?

This book picks up about four months after Addictive Lunacy left off and is told from Liv's POV. I was hoping this book was going to be about one of the side characters that we met in the first book, but it wasn't. It's about Calum and Liv's blossoming relationship and the personal struggles they have to work through to be together. On this struggling path there is a lot of sex! A lot of really, REALLY good sex! I mean… WOW! Mega orgasmic fucking that will not disappoint.
Im going to start with Calum because I LOVE him! He is a beast in the bed and loves his woman. He's patient and caring and did I mention a sex god?
"I want you Livana. More than I think I've ever wanted anyone."
He is so patient with Livana and her immature craziness. But the only issue I had with Calum was his jealousness. Dude! Get a grip! *batting eyelashes* But that's totally hot how he gets territorial.
"Promise me you won't do what you did last night again, Livana. The next time you're angry, or even a little upset about anything, you will stick around and talk to me about it."
Well, with that being said… he really needs to practice what he preaches.
Moving onto Liv. Prepare yourself for a rant. I don't think I've ever hated a character so much while reading a book. I cannot stand Livana and she actually ruined this story for me. She is the sole reason for the low rating. I hate her so much that I don't even know where to start.
There WILL be some spoilers in this part so approach with caution. Alright, here it comes. A little history first… Liv had a boyfriend four years ago who she caught cheating on her with her BFF. I totally agree with Liv, that is some fucked up shit and it will fuck with your head for a very long time. I totally get it and those feelings are completely valid. Liv then went on a one night stand spree because she can't trust men and doesn't want to get attached or fall in love with anyone. So Liv will soon experience the ghosts of one-night stands past. Do I think she's a total whore? Fuck no! I applaud her for that. But if you're unable to embrace it and own your mistakes, then that's when I have a problem.
Another thing about Liv is her inability to think rationally. She is an immature psychotic nut job. I've heard all the crazy ones are really good in bed. That probably explains why the sex scenes are so juicy because Liv is a little on the crazy side. Okay, okay… let me explain myself a little better. Liv has an epiphany and then completely ignores it? Epiphany! Epiphanies everywhere! For example she understands she is being irrational. She talks about it and agrees with it, takes note of it and then ignores it and goes back to being an irrational twat.
Another thing that dry humped my last nerve with Liv was that she would get jealous of the air Calum breathed or the water that got to touch his body OR AN OLD PICTURE FROM HIS PAST!! Hello Face, nice to meet you. I'd like to introduce you to my friend Palm!
Liv is getting jealous for no damn reason. She is getting "hurt" because Calum has an old photo (not on the wall but out of sight and put away) of him and his ex-fiancé? Bull shit! First of all, that is part of his history and its completely normal to hold onto things like that. Second, they were put away and not even out in the open. Third! And this is a big one… don't just freak out and not tell him why you're getting the fuck outta Dodge or ask him about them! Really? Okay, listen. Our past helps mold us into the people we are today. Our past can make us stronger and smarter. You don't have to like your past, but you need to recognize it and try to understand it. At least TALK ABOUT IT and not run out of the room every time someone looks at your man sideways and assume he's fucking someone else.
"Liv, can you please tell me what the hell you're talking about, because you're acting crazy."
Liv's heart is broken only because of her own immaturity.
Im almost done beating up Liv, so one more… Her and Calum talking to Liv's father. When in the fuck did this become a concern? Liv only started thinking about it because her friend mentioned that she couldn't tell her dad. Because the guy she is fucking is her dads friend. We do not live in the 1700's. You do not have to have your fathers permission to be courted by a gentleman. Welcome to the 21st Century Liv. You are also an adult and don't need daddy's permission to have a boyfriend. If your dad loves you, as I suspect he does, then I'm sure he will support your decision to date anyone you like.
Alrighty, I'm done kicking Liv's ass for now.
Then finally, I feel that I must mention an issue I have with both Calum and Liv. Neither one of them talk to each other. Sure, words are exchanged but not on an intellectual level. It's more of a Neanderthal type of communication. I'm paraphrasing here, but: Calum – "Girl, you look upset. Me fuck you now, make happy". Then there is Liv who doesn't say anything and just has this type of reaction…
Liv – "I wouldn't be able to think clearly again until I'd had him inside me, his dick throbbing and coming against the sensitive tissue of my pussy.."
See what I mean? Now, I will say that I thoroughly enjoyed every single one of these scenes. I just needed some adult rationalization behind it.
Overall, it was just ok for me. The writing was great, the story was better this time around, all the characters were fantastic except for Liv and the sex was nuclear HAWT. It did end with a pretty bad cliffy though and it does make me want to read the next one. But I'll say that Liv has some major growing up to do and Calum and Liv together need to talk more. If not… I'm not sure I'll be able to read it. Will I read this author again? Absofuckinglutly!
I received a copy of this book via the author in exchange for an honest review.



Compulsive Fascinations (Compulsions, #2)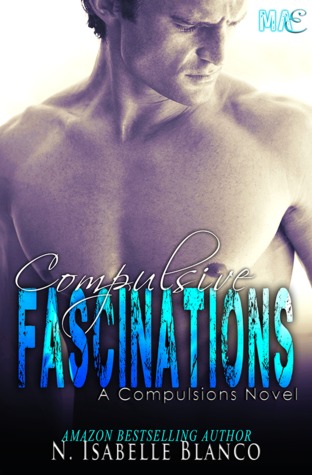 AMAZON US * AMAZON UK * AMAZON AU * AMAZON CA
Addictive Lunacy (Compulsions, #1)


AMAZON US * AMAZON UK * AMAZON AU * AMAZON CA


N. Isabelle Blanco was born in Queens, NY (USA). At the age of three, due to an odd fascination with studying her mother's handwriting, she began to read and write. By the time she'd reached kindergarten, she had an extensive vocabulary and her obsession with words began to bleed into every aspect of her life.

An avid reader in her teens, her fascination with Japanese anime eventually led her to the universe of fan fiction, which became her on-again, off-again hobby for the next ten years. During that time she amassed a following of fans that, by her own admission, she would never be able to live without. It was those fans who encouraged her to step beyond the fan fiction realm and try her talent in the publishing world.

N. Isabelle Blanco spends her days working as an author, web programmer, marketer, and graphic designer. That is when she isn't handling her "spawn", as she calls her son, and brainstorming with him about his future career as a comic book illustrator.


Facebook ~ https://www.facebook.com/nisabelleblanco
Twitter ~ https://twitter.com/Nyddi
Website ~ http://houseofmalfunction.com/
Goodreads ~ https://www.goodreads.com/nisabelleblanco
Amazon ~ http://www.amazon.com/N.-Isabelle-Blanco/e/B008R1BERM/ref=ntt_athr_dp_pel_pop_1