Title: Desire Penetrates 

Series: Sorceress of Desire #2
Author: Aaron Abson
Genre: Erotica
Pages: 50
Heat Level: 3 out of 4 flames
Overall Star Rating: 4 out of 5 stars
Reviewed by Naughty Book Snitch: Alana
See Alana's Goodreads review here.
This book is for mature audiences only. ~17,000 words. Contains themes of FF, MF, oral, and backdoor action in a fantasy setting.
***
The sorcery, seduction, and sex continues!

Sasha, now irrevocably bonded with Vi, quickly discovers that meeting their need for arousal can be a pleasurable experience.

"So firm!"

Gail finally gets a chance to see Sasha's new body, and it sparks into flame what had been building for years. Sasha has to overcome her fears if she's going to taste victory in her pursuit of her friend.

"I want you. Now."

Corin can't contain himself any longer. The sight of Sasha taunting him…the things she does to his body – it's too much. But when will he be able to take her and make her his?

A threat from the north is looming, and dangers closer to home are revealing themselves. Sasha is still playing the student, but will need to develop her skills if she's going to have any chance against what's coming.

***
This is the second book of the Sorceress of Desire series. The action picks up right where it left off in the first book!

The one or two of you who follow my personal blog may know that I reviewed the first of this series there, so if you like, you can go read that review first, and then come back and finish this one. It's not a requirement, but it may be helpful as the blurb says, the action literally picks up where the first left off. I loved the first book, and I loved this one. I have a complaint about it which I am going to get out of the way first, and then I will be raving.
When the blurb says the action picks up where the first left off… they mean that literally. Sasha, our main character and the sorceress of desire of the series name, is still in the damn bonding hall, going over things with the bonded spirit Vi. In the same chair. Same people around. Literally seconds later. Now, I understand that erotica writers of old were advised to split up any stories into multiple shorts so as to maximize their profit. When the borrows from KU users were like a buck forty or whatever, splitting up a novel into multiple short stories was more lucrative. However, it's annoying. At least, in this case it's annoying because it literally picks up seconds where the first book ended!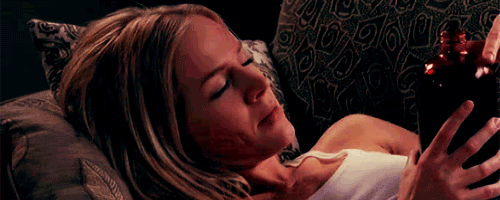 That being said, the plot follows our "Sorceress of Desire" Sasha as she learns about the Spirit of Desire Vi who has bonded with her, giving her magic powers. Which… she powers her magic by desire and sex. In other words, the more she makes people come, the more powerful she gets. Her body is perfected by Vi, because hello, they need to be hot in order to get people into bed, and so she's thin with big boobs and perfect skin… and can use magic!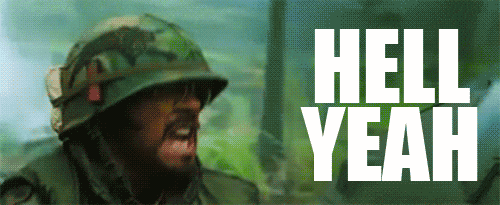 Eventually, the spirit bonding session ends when the last student comes stumbling back into the room, and then the wizards break to get ready for the celebratory feast. Sasha goes back to the room she shares with her bunk mate Gail, who is a guardswoman of the castle, and she uses some of her magic to redecorate. Redecoration. Powered by sex.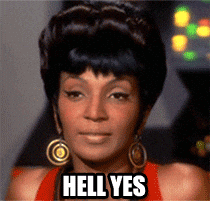 This redecoration includes all new furniture, flooring, showers (yes, showers in a castle. Awesome) with hot water (HELL YES, suck on that primitive screwheads), and a whole new wardrobe.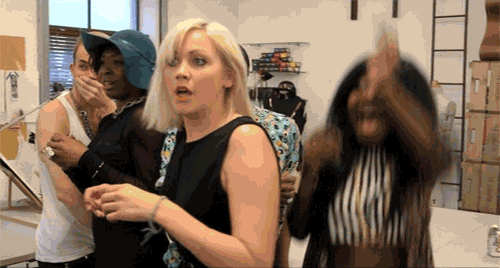 Hell, I'm not even that into clothes, but if I had a bangin' new body which was perfect in every way? I'd dress up. Oh yes. Yes I would. Something new and fabulous every day, the sluttier the better.
As you can tell, this book really hit on the fantasy part of fantasy, which was awesome. What about the sex? Well, other than a preoccupation with Sasha wearing a buttplug everywhere put in there magically by Vi… it was pretty hot. There was lesbian and hetero sex in it, and I have to say… it was good. I think I was entranced by the magic part of the book so much so that when the sex happened I was just like…

I love this book. I love the idea of this book! I love the fact that in this world, you can bond with spirits of all flavors and get magic powers which allow you to do the neatest damn things! I love that she bonded to THE desire spirit and is going to kick some ass… after making everyone come around her. Also, the cover is really pretty, and I love the picture he used for it. I give this book eight out of ten magical buttplugs.

Amazon US ~ Amazon UK ~ Amazon AU ~ Amazon CA