Title: I Fucked the Puppet

Series: NA
Author: Fannie Tucker
Genre: Monster, Smut
Pages: 15
Heat Level: 2 out of 4 flames
Overall: 3 out of 5 stars
Reviewed by Naughty Book Snitch: Mindy
See Mindy's Goodreads Review Here
Aspiring ballerina Emily doesn't like her job as a backup dancer on the "Dongo the Puppet" show. When she stays late to get a wardrobe malfunction repaired, Dongo catches her ballet dancing, and Emily finds out what it's like to dance on puppet strings!

Warning: Explicit sexual content. Puppet sex, bondage, domination, and a big green monster who knows how to please a woman! 4000 words.

Meh, it was okay. Interesting concept with a magical puppet.
Cass is a new backup dancer for Dongo the Puppet show. Not exactly where she wanted to be in her career. Late one night she bumps into Dongo, who still hasn't taken off his costume. Dongo ends up teasing and pissing Cass off but things suddenly turn in a completely different direction. So why not just go with it….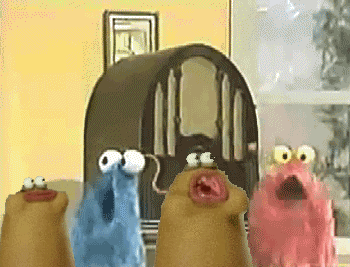 "Well, it's not every day you get to fuck an imaginary puppet, may as well give him head.
Yep, sounds legit. Hahaha 😀
The first half of the book is the "story" and the second half is a bunch of excerpts for other books. But overall, it was just okay. A quick smutty and funny read and I would most definitely read more from this author.


Amazon US 🐵 Amazon UK 🙈 Amazon AU 🙉 Amazon CA 🙊 Amazon FR


Fannie Tucker likes driving too fast, cussing too loud, and writing stories that explore sexual fantasies of strong women rendered powerless by lust-filled men and monsters. She seeks to give her readers fresh, original stories that sometimes shock, always titillate, and leave them guessing until the very end.

She first discovered her talent for steamy prose while passing dirty notes to her boyfriend during English 201. When her professor confiscated one of the notes, he kept her after class and recommended a new and interesting line of work. She's never looked back.

Fannie is the author of over 180 works of steamy horror, romance, and adventure ranging from the kinky to the downright weird. She lives in California with her husband and a Dachshund who rules them both.

Connect with Fannie Tucker:
Tumblr ღ Amazon ღ Goodreads ღ Newsletter