Title: Lumberjacked

Series: none, stand alone
Author: Alexandria Hunt
Genre:Contemporary Romance
Pages: 326
Heat Level: 2 out of 4 flames
Overall: 4.5 out of 5 stars
Reviewed by Naughty Book Snitch: Mindy
See Mindy's Goodreads Review Here
Aaron Remington

I needed the money. That's the only reason I ever signed up for that stupid reality TV show. I wasn't looking for a wife, I wasn't looking for love, and I certainly wasn't interested in any of the bimbo contestants they picked out for me.

I was set to live with ten girls in a mountain retreat near my hometown in Alaska for a month. I was supposed to fake it until I found my "bride", film the final episode, and walk away a free man with a hundred grand cash in my pocket.

Just enough to pay the back taxes owed on my family's lumber mill and keep running things for them.

But I hadn't counted on meeting her. A slick Hollywood TV producer who somehow managed to steal my heart, mess up my plans, and bumble the entire thing by being infuriating and so goddamned irresistible.

Reagan Black

I needed this job so bad I could do anything for it. So what if it was taking place in some dirty little town in the middle of no man's land, Alaska? Who cares if it meant leaving my life and friends and LA behind for a month?

I had to prove that I could do this on my own and succeed not just because my daddy was Pavel Black, the biggest movie producer Hollywood had ever seen.

What I didn't expect was to find myself out there in the middle of the woods in the strong, muscled arms of a big, bearded lumberjack.

And I never expected to be put in a position where I had to choose between the maddeningly sexy star of our hit show and the career I had always wanted.

Can love win?
**This is a full-length (56,000 words) standalone happy ever after. That being said, it also contains angst, some humor, a cute little dog, a hot alpha lumberjack, an uptight LA princess and some pretty steamy sex scenes…so it's best left to those 18+.

Oh, I loved this more than I thought I would. It was really cute, funny in some spots and has an interesting storyline. I devoured this 326 page book in one day.
I have a confession. I am a cover whore. I judge books by their cover and I know I shouldn't, but I do. I have read great books with bad covers, but great covers will get you noticed quicker. This book has an amazing cover and a catchy title. That is why this ended up on my TBR list without reading the synopsis. I am so glad that I read this sooner rather than later. I really loved this!
I wont go into a lot of detail about the book but I'll admit that I am not a fan of reality TV shows centered around relationships. I watched the first season of The Bachelor when it first came out years and years ago and I watched Average Joe, first season and I really enjoyed that one. But that was it. I had my fill of that crap. So, with that being said…. Aaron gets noticed by a TV producer and is thrust into a reality TV show called Lumberjacked and all to save his family's business from from going under due to back taxes. He is perfect in every way and the world will fall in love with the Alaskan lumberjack. I'm sure I don't have to go into detail on how this type of show works… you all get it.
Reagan is the producer of the show and Melanie is her "assistant", who basically does everything and I'm not sure what Reagan really does. But Reagan does acknowledge it and that makes me happy. Well, Aaron and Reagan are instantly attracted to each other and the chemistry is is totally palpable. There is so much sexual tension between these two that I'm pretty sure my kindle melted around the edges a little bit. It's super fucking hot!
"he was the kind of guy who could cut a pile of wood with his axe, then come in and fuck you on the kitchen table before dinner."
"Because if I lacked impulse control, I would be fucking you hard against this here tree right now, Miss Black. I would be buried so deep inside you, we wouldn't know where I ended and you began."
Aaron and Reagan have an agreement to stay professional during the filming of Lumberjacked. Ya, right! Melanie has to babysit these two and pretty much needs to put Reagan in a chastity belt.
There is sex in the book, but not a lot. Which was perfect for me. But when these two finally hook up for the first time and Aaron says what he says when he's close to coming… I got belly butterflies. Its been a very long time since that has happened to me.
Oh and Nick and Peony….
Some of the stuff that got on my nerves, but I am kind of overlooking due to how much I enjoyed the story…. repetitiveness. Oh my LAWD this dry humps my last nerve.
"Fuck, she was beautiful."
"God, I wanted to fuck her."
"But damn, she was beautiful."
"Fuck she was beautiful."
"Fuck. She was stunning."
And so on…. It's pretty much only at the beginning, but it is very noticeable. One other thing that annoys me is when Aaron bumps into Reagan and internally thinks how his nine inch cock touched her stomach. I absolutely hate it when a guy sizes up his own dick. Then there are a couple moments where I wanted to smack Reagan across her face for being so naive when Aaron tells her exactly how he feels. Duh Reagan! DUH! Oh and one more… I did have a cliche moment at the end where I rolled my eyes, but I promise that is it.
Overall, I love it. Lumberjacked is a really fun and sexy read. I will most definitely be reading this author again.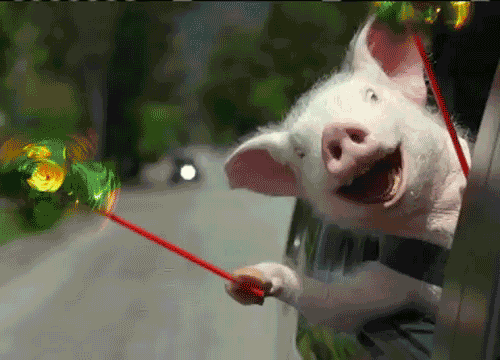 Amazon US ❤️ Amazon UK ❤️ Amazon AU ❤️ Amazon CA ❤️ Amazon FR