Title: Naughty Wives Collection 2 (4-6)

Series: Naughty Wives
Author: Reed James
Genre: Erotica, Cheating, Cuckold, FF, Ménage, 2 Finger 1 Handed Read
Pages: 116
Heat Level: 4 out of 4 flames
Overall Star Rating: 5 out of 5 stars
Reviewed by Naughty Book Snitch: Mindy
See Mindy's Goodreads Review:
4. Swinging At the Keys ~ 4.5 stars
5. Bored Wife's Fun ~ 5 stars
6. Naughty Wife's Plan ~ 4.5 stars
See Mindy's Blog Review of Naughty Wives Collection 1 (1-3)
Frank and Evie have had their share of swinging fun, but when they meet Grace at a swingers club, the bored trophy wife turns their lives upside down with her sexy machinations. Frank and Evie's relationship is strained as they indulge in their desires: wife watching, interracial, BDSM, menage, swinging, and so much more kinky fun! This collection of three stories is 31,000 words of steamy, naughty wife fun!

Swinging At the Keys: Frank and Evie, married for almost fourteen years, join the most exclusive swingers club in the Pacific Northwest: The Key Club. Nothing is off limits in this sexy club and handsome, studly Frank and his vivacious and playful wife, Evie, plunge into the delights it has to offer guided by the sex, vivacious redhead, Grace, the trophy wife of a software billionaire. But Grace, their guide through the sea of delights, has her own game in mind, and her sultry beauty hides her sharp claws as she plans to see how far she can push the couple and see if their love can survive the debauchery of the Key Club.

Bored Wife's Fun: On a girl's night out with Evie, Grace lures the hunky, Black Officer Connoly out, taking him behind the alley as Evie watches. But little does Evie know what Grace intends to do next—convince Frank that it was Evie getting frisky with the Black cop. Thinking his wife had cheated on him, Frank falls into Grace's clutches, and he takes the redheaded Grace every way he wants, mastering her body as anger consumes him. When Evie comes home early, Frank drives his wife right into Officer Connoly's strong arms and she lets the Black cop use her any way he wants to drown the grief of her broken heart. Will Frank and Evie's marriage survive the cruel game Grace is playing?

Naughty Wife's Plan: Grace's plan to destroy Frank and Evie's marriage has shattered the once loving couple's relationship. But Evie has figured it out, and she is desperate to reconcile with her husband and repair the damage the naughty trophy wife inflicted. With the help of her sexy friend Cherry, Evie sets her plan into motion to take back her husband and get her revenge on the foxy Grace. Luring Grace to a sexual tryst, Evie sets up cameras to record every bit of Grace's infidelity and expose her cheating ways to Grace's billionaire husband.

Will Evie reconcile with her husband and get her revenge on Grace?

Swinging at the Keys #4
There's a hot new club in town called the "The Key Club. It has everything you'll need.
Slutty Wives ✔
Threesome with DP & MMF ✔
Hungry pussies with FFM action ✔
Swingers ✔
Best game of Musical Chairs EVER ✔
Jealous Bitches ✔
In this installment of Naughty Wives we are rejoined with Frank and Evie. They are still up to their sexcapades and taking it a step further by joining an exclusive swingers club. This is where they meet Grace, who quickly befriends the couple and shows them how arousing the club can really be. However, Grace seems to have an ulterior motive behind her friendship.
I just love this series and these short stories are quickly consuming my 2 finger 1 handed read shelf.
I'll leave you with this one little quote…
"He loves to eat pussy! No guy is better!"
Bored Wife's Fun #5
Holy FUCK! That was HOT and emotional! I'm screaming NO and YES but really NOOO all at the same time. I've suffering from severe pussy confusion right now! Damn you Reed James! 😉
Officer Connoly makes another sexy appearance and now I want him to fuck me. Evie's new friend Grace wants a taste of this spectacular man meat with the big black dick that's got Evie and Frank all tied up in knots. Let me tell you… Grace gets a taste of Connoly and its hot and hard in a back alley against a brick wall. FUUUCCCKKKK!!
Let's talk about Grace for a minute shall we… I hate that bitch so much right now. I want to send her back to Tribe Slapaho! But the seed of doubt is always strong and if you feed it the right information, it will grow and take off on its own.
Frank, Frank, Frank. Really? You just met the bitch and you're going to listen to her about stupid shit. Really, were you just looking for any excuse at all to doubt Evie? If I caught you like that… oh, it'd be on like Donkey Kong and not in a good way.
Okay… enough chatting. I MUST move on to the last one to find out what happens!!!
Naughty Wife's Plan #6
"Tricked by that conniving, two-faced-bitch"
Frank and Evie were tricked by a nasty and ruthless bored rich bitch, Grace, that they met at the Key Club. Grace strongly believes that there is no such thing as true love and thinks that Frank and Evie are faking how they feel about each other. Grace then sets out on her conniving plan to split the two up. Well, she was successful and my heart broke for Frank and Evie.
Now we are at the last installment of the Naughty Wives collection. We get a little bit more BDSM in this one with some Master/slave action. We also get nipple clamps, hot wax, bondage and more delicious spankings.
Sweet revenge can taste so good if it's done right. I'll say that it was done in a way that made everyone feel good and satisfied.
Both Frank and Evie have done wrong by breaking their sacred trust.
"Trust was fragile, a vase that would fall to the floor at the slightest nudge, shattering into a thousand pieces, and it was so hard to put back together. But love was a fantastic glue. "
I cant really say anymore without giving away the entire thing. Actually I've already said too much. So I'll leave you with just a few more thoughts.
Grace – you're a bitch and I hate you.
The ending… was not what I expected.
And finally, I love Reed James dirty mind. He is the pussy master with is writing style and naughty thoughts. These short stories are meant to turn you on and that is exactly what they do.
This is my reaction when I sit down to read a Reed James book…
I received a copy of this book via the author in exchange for an honest review.


Naughty Wives Collection 2 (books 4-6)
AMAZON US * AMAZON UK * AMAZON AU * AMAZON CA

Swinging At the Keys (Naughty Wives 4)
AMAZON US * AMAZON UK * AMAZON AU * AMAZON CA

Bored Wife's Fun (Naughty Wives 5)
AMAZON US * AMAZON UK * AMAZON AU * AMAZON CA

Naughty Wife's Plan (Naughty Wives 6)
AMAZON US * AMAZON UK * AMAZON AU * AMAZON CA



Reed James is a thirty year-old guy living in Tacoma, WA. "I love to write, I find it freeing to immerse myself in a world and tell its stories and then share them with others." He's been writing naughty stories since high school, furiously polishing his craft, and finally feels ready to share his fantasies with the world.

"I love writing about women who want to be a little (or a lot) naughty, people expressing their love for each other as physically and kinkily as possible, and women loving other women. Whether it's a virgin experiencing her/his first time or a long-term couple exploring the bounds of their relationships, it will be a hot, erotic story!"

For his day job Reed drives a paratransit shuttle, helping the disabled and senior citizens get around town. "It can be both a rewarding and stressful job in turns. And sometimes sad."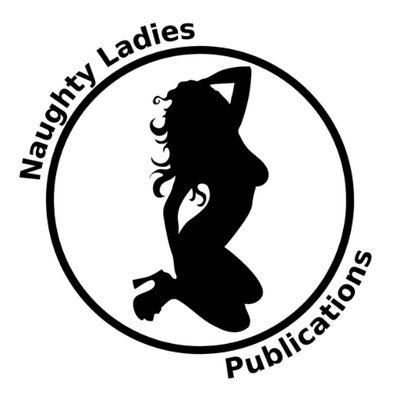 Twitter * Blog * Website * Facebook * Goodreads