Title: Night's Beauty 

Series: The Valkyrie's Passion #0
Author: Renee Jordan
Genre: Erotic Paranormal Romance
Pages: 30
Heat Level: 2.5 out of 4 Flames
Overall: 4 out of 5 Stars
Reviewed by Naughty Book Snitch: Alana
See Alana's Goodreads review here
Raven is taken on a wild, passionate ride by a bad boy biker!

Raven, a young woman on the verge of discovering her destiny, is having a bad night. On a foggy night, all alone, her car mysteriously dies. When Magnus, a hunky biker, offers to help her, Raven lets her fear make her decisions.

Instead, she enters the nearby bar to find help. But Talon, a rival biker, wants to get to know Raven better. When she objects, Magnus comes to her rescue. Raven is taken for a wild ride on the back of Magnus's bike as they flee Talon and his angry friends.

Passion burns in the night. Drunk on the exhilaration of the ride, Raven looses herself in Magnsus's strong arms.

The fast-paced, exhilarating prologue to the Valkyrie's Passion. Will Raven discover love in the arms of her bad-boy, werewolf biker? Or will fear keep her from her desire?

I received an advance copy of this, as Renee was very generous in sharing it with me since I had reviewed a couple of her other books. The basic story is that Raven, a very tall blonde gorgeous gal, is driving home when her car breaks down. A biker, Magnus, offers to help her out. When she enters in a biker bar, he comes to her rescue again, saving her and taking her away!
The first thing I want to say about this is that I've read three of Renee's books now: her first one, one in the middle, and now this prologue of her latest work. I have seen her writing get better by leaps and bounds, and while some of the descriptions are pretty generic, they are standard for the romance/erotic romance genre. There are some tropes here which made me facepalm… but again, they are standard for the genre. I am absolutely not going to fault the writer for that, because she is giving people what they want. I will discuss them a little bit here, just to sort of bring awareness to them.
There's two big ones. The first was OMG BIKERS ARE EBILSSS! I call this the "Sons of Anarchy" effect.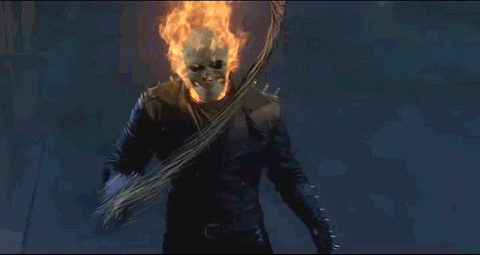 Sort of like that, except not nearly as cool as Ghost Rider. Not even Nick Cage's Ghost Rider. Just like 99% of people who aren't criminals, 99% of bikers are just dudes who belong to a club. However! That being said, there are bad pockets, and I just assumed she ran into one of those strictly less than legal clubs. No big deal.
The second trope is that of the "Gently Used Heroine". Raven has had two lovers, neither of which made her come. She could barely come while masturbating! Again, this is a standard trope of romance, and weirdly of paranormal books with female protagonists. (I don't get it either.)
I know women want to be swept off of their feet, but why can't they have sex and enjoy it? Romance writers, I beg you! She doesn't have to be uber experienced, and she doesn't necessarily have to have had great experiences all the time, but what's wrong with having a woman want to fuck and have some experience at it? Just to be clear, I am not dinging the book for this–it's standard in romance. I'm just using this opportunity to ask politely to have some hot experienced women for the lead for a change.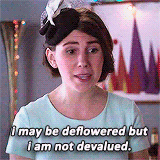 The sex itself was alright. It was very detailed, but I think sometimes the author tripped over her descriptions just a bit. There was one point where Magnus was licking Raven's nipples, and it seemed as though his stubble was being described as pink and hard. I had a chuckle and had to reread that a bit to understand it was just a badly placed adjective. Otherwise, it really sounds like Magnus knows what he's doing, if you know what I mean!
The prose was pretty clean, though there were a couple of confusing descriptions/transitions. Nothing major. What was best about this book was the background stuff on the Norse gods. When I heard about this book, I was interested right away because I love Norse mythology. It was woven into the background, giving us a teaser of things to come, and it was very well done, and very well written. I could tell the author did her research, and while the story is pretty run of the mill (so far! It IS just a prologue) and would be worthy of 3 stars-ish or so, the time, effort, smooth writing, clean prose, and excellent research bumped it up to 4 stars. I do really want to see where this series is going, and I would beg the author to make Raven kick ass later down the line.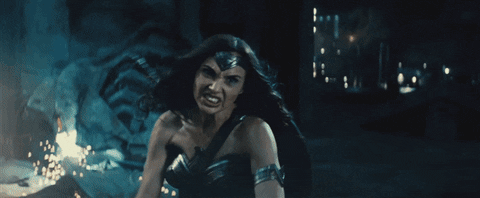 I give this 8 mistletoe javelins out of 10. It's well worth the read, and if you enjoy it, I think this series may be right up your alley. We'll see with #1! 

Amazon US ~ Amazon UK ~ Amazon AU ~ Amazon CA