Title: Pegged by My Kawaii Anime Waifu 

Series: NA
Author: Sakura Von Sternberg
Genre: Humor, Erotica
Pages: 51
Heat Level: 2 out of 4 flames
Overall Star Rating: 5 out of 5 stars
Reviewed by: Naughty Book Snitch Alana
Read Alana's Goodreads review here.
Kevin is an otaku.

No, scratch that: he's an Otaking.

An obsessive anime fan. A total recluse. An irascible internet scold.

But don't worry: he's also found love. He is the proud husband of Akane Matsunaga. Who is Akane? She's the main character of his favorite anime series, of course. A fictional 2D character to whom Kevin has devoted himself completely.

In other words: his waifu.

But what happens when his waifu becomes corporeal and real? And what if she's a little more kinky and dominant than he might have realized? What if she brought with her a ten-inch toy that she fully intends to use on her 3D suitor?

Watch out, Kevin. Akane's about to put the "oh!" in "moe."

This 11,000+ word femdom story is intended for adults only. It contains graphic descriptions of adult situations, including humiliation, bondage, domination, pegging, psychic sex, and other fun activities. Reader discretion is advised.

All characters depicted in this story are over the age of eighteen.
First things first, I am an unashamed, unapologetic Sakura fangirl. Although each story of hers has been in a different style, from elegant and creepy, to sci-fi-riffic and tongue-in-cheek, I can tell at a glance it's her writing, and I adore it. She is a master wordsmith, and I don't say that lightly. So… this will be me fangirling like crazy. Fair warning!
This story… oh, this story. Kevin, or Kebinu-kun, is an anime fanboy to the Nth degree… or "Otaking" as he puts it. His life is in tatters, but it doesn't matter if he lives in his mom's basement… so long as he has his pure and innocent waifu to drool over. Who needs 3D sex when he has the 2D pure and innocent love of an anime girl?
Of course his passion isn't totally innocent, and it's not gone unnoticed by his cuddle pillow, which is Akane… the 2D waifu Kebinu-kun is so enamored of. Somehow, magically, Akane comes to life, ripped from the pillow while Kebinku is sleeping and hijinx ensue.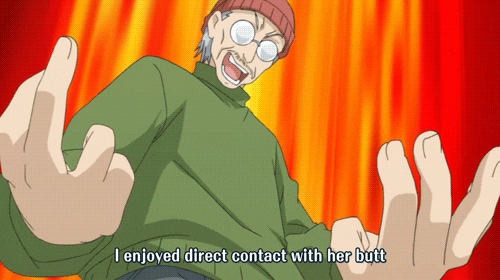 Oh man… the summation doesn't do it justice. It really doesn't. It's so fucking funny. Everyone knows someone like Kevin, who is obsessed with something to the point of being a public safety hazard. I've known a few guys and girls like that. Hell, I've even been like that at times! Though I never lived in my mother's basement. The exaggeration only goes to show the satirical side of this story. It pokes fun at all things the author loves… and I can tell Sakura loves this stuff. The story is lovingly crafted, each word chosen with precision. It's such a smooth read.
There's no bad in this story for me. True, pegging isn't one of my big kinks, so the heat level wasn't that hot for me personally, but if YOU enjoy femdom and pegging (which I do enjoy femdom, and OMG Akane had me in stitches), this will be a hot, funny, and satisfying read for you. I give it ten out of ten cum-stained anime cuddle pillows. Now, pardon me while I go back to fangirling.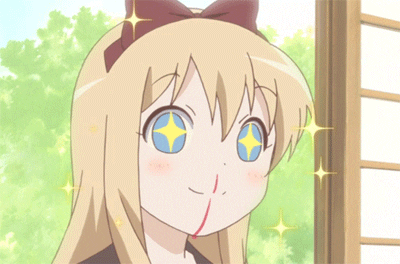 Amazon US ~ Amazon UK ~ Amazon CA ~ Amazon AU