Title: Rubber Space Academy

Author: Roxy Katt
Genre: Erotica, Fetish, Comedy, F/F
Pages: 41
Heat Level: 3 out of 4 flames
Overall Star Rating: 4 out of 5 stars
Reviewed by Naughty Book Snitch: Mindy
See Mindy's Goodreads Review Here
Space cadet Pamela Blamm is in trouble. Unauthorized sex toys have been found in her footlocker at the highly repressed Titus Bysshe Women's Space Academy, and it looks like she will be disciplined. But Pamela's encounter with the rubber skirted CO takes a bizarre turn and leads to a series of erotic and comical escapades with latex clad women of the academy. Will Pamela be able to escape?

Warning! This book is NOT for everyone. Im on the fence with the flame rating. Is the 3 out of 4 flames appropriate? The sex or sexual acts were erotic enough, but not in a sexy make you want to "buff your muffin" kind of way. More like a sexual fetish sort of way that may have a very specific audience. This is what I would call erotic fetish comedy.
Pamela Blamm is a cadet at Titus Bysshe Women's Space Academy. She's a lesbian with a rubber fetish stuck in an Academy full of uptight cunt teases.
"Lesbian rubberhaven was turning out to be one great, heterosexual cunt tease."
When Blamm's secret toy and magazine stash is found, she's confronted Major Marilyn Morgan. When Major Morgan was about to proposition Blamm, she somehow "accidently" got herself handcuffed and Blamm, being an opportunist, took advantage of the situation. Blamm is teaching the Major about who is really in charge.
From here, Blamm is set on a whirlwind of an unbelievable adventure to get the fuck out of Dodge.
Alright… now there are some pretty nasty stuff, but Ive got a twisted sense of humor and I thought it was hilarious.
Click Here For Spoiler
"As I slowly pulled the vibrator out she involuntarily emitted a great sequence of cracking farts, spluttering through the pussylube that abundantly lined her hole, thundering repeatedly like a squadron of dreadnaughts."
Then the author slaps you with some really… umm… specific fetish, that is definitely not in my kink bucket.
Warning! This quote is NOT for everyone. Consider yourself warned!
Click Here For Spoiler
"I pissed all over her face: a great, thundering stream of fresh, hot piss. She groaned, spluttered; inarticulate cries of confusion and shock rose from beneath my sticky pussy."
HA! I told you didn't I?!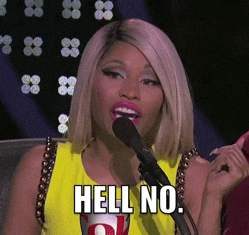 Oh, you think that's a little crazy… well, let me introduce you to some Denebian Cunt Eels! And….
But wait… there's more! Xena Mars, the super star of space pilots is at the Academy visiting. Sealed up in her super shiny latex suite and helmet has Blamm hot all over again. In disguise, Blamm works her way onto Xena's ship. Then, well, this is where I pretty much got grossed out and had a ten minute laughing fit.
Overall, I really liked it. I laughed so much that my family had to come and check on me because they thought I was crying. Hahaha! I thought it was really funny and strangely erotic. Is this for everyone? Hell no! Will people with an open mind who can deal with a little erotic fetish that may not be specifically in their kink bucket enjoy this? Yes, I think so. This is a fascinating journey though Titus Bysshe Women's Space Academy, with a horny and sexually repressed lesbian who leaves a trail of women hogtied and sexually deviated. I thoroughly enjoyed this and will read this author again.
I received a copy of this book via the author in exchange for an honest review.



Amazon US * Amazon UK * Amazon AU * Amazon CA * Smashwords


I started writing erotica in the 90s, just for my own entertainment. Then I thought it might be fun to publish it, and perhaps even make a little money. My first publication was a graphic short story (art by Tom Porta) in the very first issue of Heavy Rubber Magazine (1997). Since then I have published in a number of major erotic anthologies, such as the winner of the Lambda Literary Award for Lesbian Erotica, Lesbian Cowboys: Erotic Adventures (Cleis Press, 2009).

Erotic fetish writing can be divided, of course, into a number of genres or subgenres such as rubber, leather, armour, BDSM, spanking, etc. But as a fetish writer, I find my own difficulty in publicizing my work lies in the fact that while it incorporates these and other genres, it does not always fit neatly into one of them.

So how do I describe my hard to categorize work to the person who, unbeknownst to him or herself, might enjoy this lesbian and transgender erotica, but has no one label with with to search for it?

I think you could say, first of all, that humiliation is central. And usually, the humiliation is comical, cartoonish, unusual, or bizarre.

The humiliation often involves some form of being tied up, stuck in something, rendered peculiarly powerles (especially by one's own seemingly empowering garments)

And there must be a build-up to the humiliation. I am all about foreplay. For me, that is the sexiest thing in an erotic story. So many tales begin with two paragraphs that introduce stock, uninteresting characters, and then proceed with 30 pages of "insert Tab A into Slot B" sex. I do not find this even remotely interesting.

Not that I do not describe sexual acts and their consummation in detail — I most certainly do.

My work could be described as BDSM, but not in the classic sense of two people getting together in a "dungeon" like setting, within one of them tormenting the other for so many pages in more or less predictable ways. My characters do not usually start out saying "let's have sex," but that is what they end up doing. For example, if one character wears a rubber suit, it is not because she is a dominatrix preparing to play with a sex partner, but because she is a spacewoman or a diver. I tend to contrive "realistic" excuses for my characters wearing fetish gear. To me, a woman dressed up like Catwoman is sexier if she is doing so to burgle an estate, rather than explicitly to have sex. Rest assured, though, somehow she will have sex.

Website * I Love Erotica * Twitter * Goodreads * Smashwords * Amazon Catalog