Title: Space Raptor Butt Invasion 

Series: NA
Author: HUGO NOMINATED AUTHOR Dr. Chuck Tingle
Genre: Humor, Erotica, Tingler
Pages: 38
Heat Level: 2 out of 4 flames
Overall Star Rating: 3.5 out of 5 stars
Reviewed by: Naughty Book Snitch Alana
Space can be a lonely place, especially when you're stationed by yourself on the distant planet Zorbus. In fact, Lance isn't quite sure that can last the whole year before his shuttle pod arrives, but when a mysterious visitor appears at Lance's terraforming station, he quickly realizes that he might not be so alone after all.

Soon enough, Lance becomes close with this mysterious new astronaut, a velociraptor. Together, they form an unlikely duo, which quickly begins to cross the boundaries of friendship into something much, much more sensual.

It's not gay if it's a man and a dinosaur, is it?

This erotic tale is 4,100 words of sizzling human on gay dinosaur action, including anal, blowjobs, rough sex, and space raptor love.
A touch late, but here's the latest for TingleFest 2016!
Nice graphic, eh?
Ah, I actually remember reading this for research when I was getting ready to launch my own erotica career! This, among many other erotica shorts (which I honestly don't remember–this was the only memorable one), helped to shape my writing. Now, I found out I can't do humor erotica like Dr. Chuck Tingle. There's simply no one but the master. As one might argue Virginia Wade started the monster erotica trend (she's certainly the most famous of the monster erotica indie authors), Chuck Tingle has taken that and ran with it. With scissors. And an eternal love for gay ass.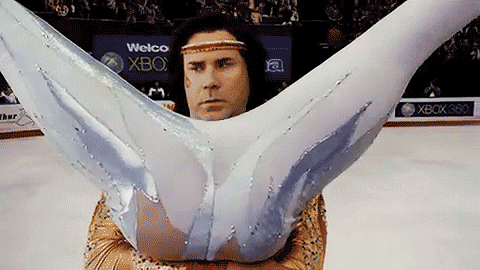 We start out with a nameless astronaut on Outpost Zorbus. I say nameless because he doesn't have a name for quite a while. It actually starts out with two astronauts (Pike being the other one) talking and going about their business, rather normally. You would actually think they would end up being lovers, but no! Not in a Tingleverse book. Pike is actually going home, leaving our nameless astronaut here by himself.
Not for long! As he's outside, he sees another astronaut! Shocked and surprised, when our nameless astronaut goes back to his base, he hears a knocking on the hatch door! Here, we finally learn our astronaut's name is Lance Tanner as he lets the other astronaut in… only to find out he is a velociraptor!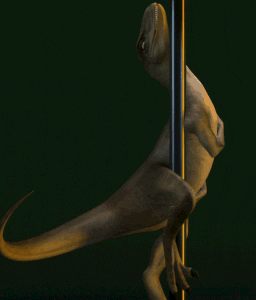 The raptor's name is Orion. Over the next few days they start to hang out and get to know each other. It's actually quite sweet to read. The subject of sex comes up, and Orion admits he's never had sex with a human for fear of crushing a human female. Lance brings up the subject of gay sex… and Orion agrees, thinking he "might be into that". This leads to the best line in the book:
"I mean, it's not gay if it's a dude raptor and a dude human, right?" I ask.
What follows is actually a pretty standard sex scene… other than one partner is a raptor. It's weird reading an early Chuck Tingle book because it's actually.. not so WTF and more just hot dino sex. I'm of the opinion one doesn't read Chuck Tingle for the erotica, but for the humor. However, this is when the author was still finding his feet. As it is, it's a solid introduction to the Tingleverse, a sweet and somewhat hot gay dino/dude love scene, and a great parallel to Chuck's later works which go off the chart crazy. I would give this 7 "Totally Not Gay" Astronauts out of 10.

Amazon US ~ Amazon UK ~ Amazon AU ~ Amazon CA