Title: Temptation #1

Author: R.B. O'Brien
Series: Natalie's Edge
Genre: Erotic Romance, BDSM
Pages: 167
Publication Date: February 8, 2015
Publisher: eXtasy Books
Heat Level: 3 out of 4 flames
Overall Stars: 3 out of 5 stars
Reviewed by Naughty Book Snitch: Mindy
See Mindy's Goodreads Review Here
He didn't think he was capable of love; she thought she had everything she ever needed. But when former ballet dancer and entrepreneur Natalie Smith and environmentalist Michael Black meet, they are thrust into a headlong relationship that may devastate them both.

Falling almost too fast for this enigmatic, controlling man, Natalie is both excited and terrified by the fine line Michael walks between his dark and light side, as he introduces her to a world of games, bondage, and punishments. And to her surprise, she likes her submission. She likes the control he wields. And he cannot have it any other way. He likes to bring Natalie to the edge, and she likes the edge he brings her to. Pleasure has never felt so good.

But can Michael fully let go of his trust issues and fall in love? Or will his past leave Natalie on the edge of pain?

Have you ever been around a complete stranger and suddenly felt completely captivated or drawn in like a fish on an invisible hook? Our story starts with complete strangers meeting in an elevator with very strong sexual tension oozing out of both Michael and Natalie. We're off to a great start but we find out that Natalie has a live-in boyfriend who works long hours and has a sexy boss that has made it no secret, she has a mega crush on Natalie's man. Then Natalie is unapologetically flirty with the domineering Michael. I can immediately see where this is going. I've read books with cheaters. Although I don't like cheaters, I do understand that its sometimes necessary for the story development, so I get it. This is one of those stories so I won't focus on that part of the story too much.
There were some funny moments in here. Like Natalie secretly hoping that broccoli chunks get stuck in some bitches mouth or needing more cow bell. It was just so out of the blue that it struck my funny bone pretty hard.
The sexual tension was palpable and I really liked it. However, Im the one who needed release. Tension is good but I felt so bad for Natalie at times when she couldn't get what she craved and needed. I know… I get it…. Hes the one in control and she was being punished. Im just saying that when that girl did orgasm, Im pretty sure I felt that all the way out here in Kansas.
Natalie's insistent internal dialogue is dry humping my last nerve. There was just a lot of back and forth and back and forth and back and forth… OH and did I say, back and forth? Yes. A lot of back and forth.
Games, Michael and his games. Games are fun especially with Michael but who wants to play with someone who always insists on winning and acting like such a sore loser.
And then this…
"This won't count." And Before I had a chance to respond, he yanked my hair, down there, so hard, that on cue I yelled, "Ouch!" He laughed, a heartfelt laugh, and I couldn't help but laugh too, nervous energy exiting my body."
Really… What. In. The. FUCK!?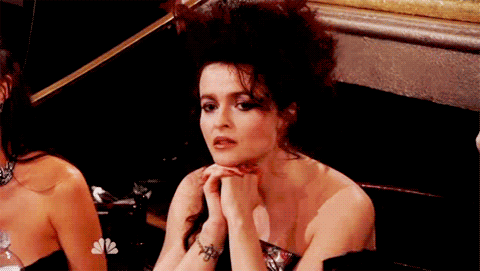 Oh hell no! My first reaction would be to throat punch you!

Then we come to one of my hard limits. Well, maybe a semi-hard limit really because I can handle a little food with some sexy scenes. For example a little cupcake icing on the nipple and then put the fucking cupcake away because, for me, that is nasty! I just can't do it. This one scene made me cringe. It wasn't a small scene either. It went on and on and on like the Energizer Bunny. Honestly, all I can picture is if you get hair in it and end up with a yeast infection. I know some people like this and that is okay. Its definitely not for me though.
Okay. Let's talk about Natalie. She is supposed to be this strong, independent woman, a feminist in College and currently owns and runs a business she and her BFF built. But she is quickly reduced to a begging, cry baby that has fallen deeply and unequivocally in love with this practical stranger. Call it what it is. Lust. I feel that she lets Michael walk all over her. I know, I know… these are new feelings to her and she isn't sure how to process them or understand them. I get it.
Now Michael. He's strong, smart, independent, domineering and always seems in control. There were times where I wanted to scream at him and tell him to stop being a hypocrite. The games is the part that really irritated me. Games are supposed to be fun but there is always that one kid who takes things too seriously and makes it not fun for anyone else. Michael is that kid.
I will say that I thought the writing was really good and everything flowed well for me. I had my ups and downs with this, but for sure my ups were when Michael and Natalie were together. Made me squeeze my legs together. Like I've already said, the sexual tension is palpable and there were times where I wanted to smack Michael in the back of the head and just give that girl and orgasm! I think he got off on torturing himself. I am very curious about his past and his trust issues.
Overall, it was just okay for me. There were some things I liked and some that I didn't… ahem FOOD. But hey… to each their own right? The sex and sexual tension were sublime. The writing was really good. Natalie and Michael were just sort of in the middle of the road for me. I think I liked Michael more than I liked Natalie. I guess I wanted Natalie to be stronger emotionally. There are a lot of really good reviews out about this and for the most part, I agree with what they say. For myself.. I hope the next one is better. 🙂
I received a copy of this book via the author in exchange for an honest review.


Amazon US * Amazon UK * Amazon AU * Amazon CA * Smashwords


I can't remember not reading. Even now, I constantly toggle between two to five books on my Kindle in all genres. But I have always been drawn to the more taboo side of storytelling, even as a young adult, from hiding books from my strict Catholic parents as a teen, to getting lost in the erotic section of my favorite bookstore for hours as a college student, discovering such greats as Henry Miller and Pauline Réage.

In my own writing, which I can't describe as anything but a trance-like compulsion, I like to explore the darker nature of relationships, those riddled with the reality of insecurities and human folly. I am drawn to expose the vulnerability, emotional turmoil, and occasional pain that can come from losing oneself in the heat of passion.

I hold a degree in English literature and happily reside in the Northeast with my ever-patient spouse and children, where my writing comes from some hidden, unrecognizable place, very different from the reality of my waking world. I am in love with E.E. Cummings and try to embrace the philosophical idea of "Since Feeling is First" when I write my stories.

Follow R.B. O'Brien at:
Website * Twitter * Goodreads * Facebook