Title: The Pixie's Passion

Series: The Mortal Champion #1
Author: Reed James
Genre: Erotica, FF, PNR, 2 Finger 1 Handed Read
Pages: 123
Heat Level: 4 out of 4 flames
Overall Star Rating: 5 out of 5 stars
Reviewed by Naughty Book Snitch: Mindy
See Mindy's Goodreads Review Here
Maeve will face Winter's cold fury for the man she loves!
The World of Faerie teeters on the edge of war. Mab, Queen of Air and Darkness, threatens the balance between Summer and Winter. Both courts of the Fey seek the Mortal Champion to win to their cause.

It falls on the slender shoulders of Maeve to find and win the Mortal Champion's heart. The young Pixie is shocked by Queen Titania's choice. Doubt in her heart, Maeve heads to the Mortal World.

But Queen Mab has sent her own servant to hunt the Mortal Champion and bind him to Winter.

On a small college campus, Gunnar is oblivious to the destiny woven before him.

The Pixie's Passion is a 34,000 word supernatural, erotic, romance thriller full of heart-pounding passion as the Pixie searches for the Mortal Champion. This story is full of mature themes that are not of the faint at heart.

I love, love, LOVED this! First I have to give a little shout out to Gunner's first girlfriend Mindy. I don't know why… but I just love that name. 😉 And I'm VERY curious about what happened to her. I mean, I know what happened to her, but I'd like to know what will happen to her later. I want Mindy to get her HEA.
Maeve is a very honest, passionate and horny little Pixie. I really like her character a lot and she stays consistent and true to herself. She's smart, strong, sexy, funny, protective and really knows how to introduce herself and get to know people. That girl knows no stranger for sure.
"Want to go into the bathrooms and fuck?"
I also really liked Gunner. He's a sweet, strong, smart, passionate and somewhat confused. He also really knows how to take a girl when she's begging for it. I'm about to go style my hair into some pigtails… just saying. He's also starting to figure some things out, but I can't really say anything else about that without giving anything away.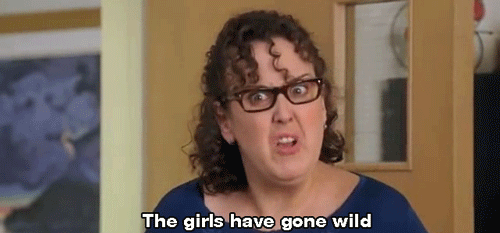 I swear this author has a direct line to my vagina and knows how to make her purr. This is another 2 finger 1 handed read Reed. The F/F and the M/F scenes are superbly written and very erotic and filthy hot. Well done! I think what I like most about this is that with erotica you get a story but the focus is on the sexual relationship. Or at least that has been my experience. This book gives you a really good balance of both, a good story and what you expect from an erotica. So you're intrigued and engaged with the story and then all of the sudden you're turned on and…. well… I'll let you fill in the blank.
There are some things that I want to mention that either caught me off guard or just made me reread a line or two. There are a couple of words missing a letter and a little bit of cheesy dialog, but some of the cheese was due to the couples playing around which was actually cute and I enjoyed it. Also, I know some people don't like it when characters are called sluts or when the word twat is used, but I really don't mind as long as everyone involved is enjoying themselves. So… I'll let you make up your own mind on that. Really, for me, everything was so damn perfect that I don't even care about any of that.
Overall, it was perfect for me. Even though there were a couple of things that may have tilted my head and squinted my eye at…. the story more than made up for it. Action, adventure, purpose, excellent character development, world building and don't forget about the amazing sex. Just an all around fantastic and very well written story and I can't wait to devour more!
I received a copy of this book via the author in exchange for an honest review.


Amazon US * Amazon UK * Amazon AU * Amazon CA 



Reed James is a thirty year-old guy living in Tacoma, WA. "I love to write, I find it freeing to immerse myself in a world and tell its stories and then share them with others." He's been writing naughty stories since high school, furiously polishing his craft, and finally feels ready to share his fantasies with the world.

"I love writing about women who want to be a little (or a lot) naughty, people expressing their love for each other as physically and kinkily as possible, and women loving other women. Whether it's a virgin experiencing her/his first time or a long-term couple exploring the bounds of their relationships, it will be a hot, erotic story!"

For his day job Reed drives a paratransit shuttle, helping the disabled and senior citizens get around town. "It can be both a rewarding and stressful job in turns. And sometimes sad."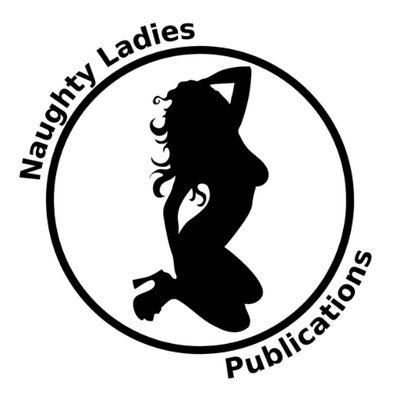 Twitter * Blog * Website * Facebook * Goodreads