Title: The Witches Den

Author: D.L. Baker
Genre: Paranormal Romance
Pages: 100
Publication Date: February 12th 2015
Heat Level: 3 out of 4 flames
Overall Stars: 4.5 out of 5 stars
Reviewed by Naughty Book Snitch: Mindy
See Mindy's Goodreads Review Here
Ruby is your typical girl; collector of penguins, works at a book store, tries to avoid sex because she doesn't want her magic to spiral out of control and cause utter destruction around her. She's also a witch, living in secret like every other supernatural creature out there. Trying to keep her emotions, and by proxy her magic, under control, she avoids the supernatural community and all the drama that entails. Unfortunately, other people have plans for her and won't let her remain a loner. Forced to confront a manic witch who has designs on her powers, she turns to the owner of a supernatural watering hole, The Witches Den, in hopes that he can help and protect her, while trying to avoid the sexual tension that, literally, causes flames to dance.

Our story starts with Ruby. Ruby is a witch and pretty much an introvert. She keeps to herself, has a cat named Flip, works at a bookstore and collects penguins. Oh and when she gets excited and/or sexually aroused, things tend to blow up around her.
"My existence was a dull one because I had to keep a lid on my emotions."
Ruby's coworker Michelle, who is the exact opposite of Ruby, asks Ruby to go out with her to meet her new fling. Ruby doesn't really accept but is dragged out anyway and that is when things really start to get interesting. Up until now, Ruby has stayed out of the supernatural world and all of the sudden she is thrust right in the middle of it.
Kieran is Alpha werewolf and the owner of the Witches Den. After an altercation between Ruby and another patron, Kieran has to intervene. When Ruby challenges Kieran's authority, things get a little hot and Ruby gets a little bothered by his closeness. It gets pretty intense for these two and Kieran needs to exert his dominance and prove to the pack that his is not to be challenged.
Ruby has her own little sanctuary in the woods that she visits when she needs to calm and center herself. When Kieran invades her space, things get a little heated.
Kieran… I just love him.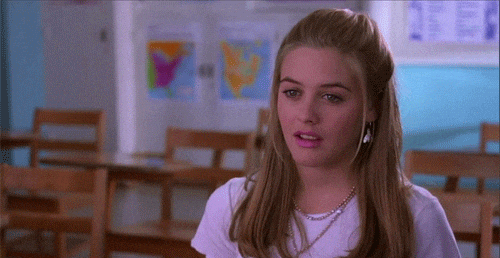 His only flaw, to me, was when he and Ruby first met and they were in his office, he was a gentleman and didn't take advantage of her, which is good. However, I think he should have stolen a hot and heavy kiss from her.
I love paranormal romance and this one is spot on. After reading the synopsis I was really excited to get my hands on this and it didn't disappoint. Fantastic and likable characters, excellent storyline, hot and detailed sex scenes, a little bit of humor and perfect pacing. I never once got bored and couldn't read fast enough. Loved it and can't wait to get my hands on the next one. Let the waiting begin…
I received a copy of this book via the author in exchange for an honest review.



AMAZON US * AMAZON UK * AMAZON AU * AMAZON CA * SMASHWORDS * B&N NOOK


Breaking out as an author with so many plans. D.L. Baker lives with her husband and daughter (plus two dogs) and is a stay-at-home mother. She writes erotica as a way to connect with others and unleash her inner animal so she can put on a smile in life and fool the masses. When she's not writing she entertains herself with gaming and reading (if she's not running around with her daughter).
The best way to connect with her is via Twitter or Facebook; you can also visit her blog to see reviews and recommendations on other Erotica novels!

TWITTER * FACEBOOK * BLOG * SMASHWORDS