Title: The Best Goodbye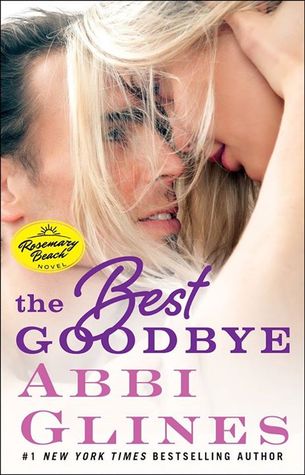 Series: Rosemary Beach #13
Author: Abbi Glines
Genre: Contemporary Romance
Pages: 256
Heat Level: 3 out of 4 flames
Overall Star Rating: 4 out of 5 stars
Reviewed by Kay the Snitch Bitch
The look on Rose's face had screamed that she was hiding something. Hell, she'd practically run away from me. There was something to that. I knew there was…

After ten years in the employ of a mysterious crime boss, River "Captain" Kipling is ready to leave his sordid past—and his cover occupation as an upscale restaurateur—behind him. The only thing standing in the way of his "retirement" is his commitment to launch a new restaurant in the resort town of Rosemary Beach. With his sister, Blaire, nearby, Captain can delay his dream of running a humble bar on the waterfront, but the unwanted attentions of his head server, Elle, have him itching to get out.

Until he notices Rose Henderson, the new server at the restaurant. All he knows about the pretty redhead with the cute glasses is that she's a hardworking single mom from Oklahoma. But there's something overly familiar about her laugh…something strange about the way she looks at Captain..

SPOILER ALERT!
I was literally dreading the release of this book. I love Abbi Glines. I love this series. Why was I dreading it so bad? Well, honestly, I didn't care about Captain, AKA River. Not in the least, but, Abbi Glines being the crafty bitch that she is, once again, showed me who was boss. We knew a little about Captain and this book gave us much more of a good look at him.
Rose is a great heroine. She's sweet, loyal and just damn precious. She's loved Captain for years and years. After losing touch for several years, she's finally tracked him down but her appearance is different, so he doesn't recognize her. She's glad to have finally found him but doesn't like the man that he has become.
This should've been a five star read for me. I love second chance romances and secret babies. My problem is that the author has made this series kind of dark with Captain's previous occupation and associates. Why even introduce his character? Mase could've avenged Reese. I just found it all like the author was trying to pull something out of the air. It was unnecessary. And bringing Major into that world? Really? Unforgivable? Maybe. All that being said, I ended up enjoying the book and can't wait for Nan's book.