Title: Winter's Kiss

Series: Mortal Champion #2
Author: Reed James
Genre: Erotica, PNR, FF, Ménage
Pages: 126
Heat Level: 4 out of 4 flames
Overall: 5 out of 5 stars
Reviewed by Naughty Book Snitch: Mindy
See Mindy's Goodreads Review Here
REVIEW OF BOOK #1 The Pixie's Passion
Corrigan, emissary of Winter, contends with Maeve for the soul of the Mortal Champion
Sequel to the bestselling, paranormal romance The Pixie's Passion!
Maeve revels in her victory over Corrigan. Gunnar, the Mortal Champion, has fallen in love with the passionate Pixie. But Corrigan isn't out of the fight.

And Winter's emissary plays for keeps.

Maeve spreads love across the college campus, playing matchmaker to undo the damage Corrigan's magic has caused on campus. But Winter's emissary plots Maeve's death. Once the Pixie is dead, the love protecting Gunnar will fade.

Will the Pixie fall into Corrigan's trap? Or will she be saved by her Mortal Champion?

Winter's Kiss is a 34,000 word supernatural, erotic, romance thriller full of heart-pounding passion, kinky sex, and heart-stopping excitement. This story is full of mature themes that are not for the faint at heart.

Ohhhh! Another kick ass book from Reed James! This is such a fantastic series and I swear each book is getting better and better. I'm just so excited that I don't know where to start. This is packed full of action and nail biting moments, which I won't go into because you'll have to buy the book to find out. There were some really sweet moments and some really great hot sex moments too. This one hit on all the right spots for me and was pure perfection.
We sort of start out with Gunnar's birthday and he gets a special hot surprise from Maeve. Then later Maeve is doing her part to save some of the people that Corrigan has enchanted (or whatever you call it). I know I don't have to gush about the kinky fuckery because this is a Reed James novel we're talking about… so you already know it's off the charts hott!
"Gunner grinned. He loved eating pussy. Any guy could stick his cock into a woman and fuck her, but to spread her lips open and make her cream with tongue, lips and fingers was an art form."
Corrigan is a bitch and I want to cut her. She is getting stronger and making familiars to do her dirty work. Ohhh, that library study scene just drives me crazy!! I cant wait to see her get what's coming to her.
Overall, this was my favorite one in the series so far. Fantastic story, nail biting moments, a villainess that makes me want to jump in the book and kick her ass! A fantastic hero and heroin that keep me cheering in their corner. Then.. let's not forget about the sex. Sweet lovin' fuckery. Gotta love Maeve and her sexcapades. There is some F/F and ménage deliciousness. I highly recommend this series to anyone who loves supernatural erotica. It just keeps getting better and better.
I received a copy of this book via the author in exchange for an honest review.



Amazon US ★ Amazon UK ★ Amazon AU ★ Amazon CA

BUY BOOK #1
The Pixie's Passion



Reed James is a thirty year-old guy living in Tacoma, WA. "I love to write, I find it freeing to immerse myself in a world and tell its stories and then share them with others." He's been writing naughty stories since high school, furiously polishing his craft, and finally feels ready to share his fantasies with the world.

"I love writing about women who want to be a little (or a lot) naughty, people expressing their love for each other as physically and kinkily as possible, and women loving other women. Whether it's a virgin experiencing her/his first time or a long-term couple exploring the bounds of their relationships, it will be a hot, erotic story!"

For his day job Reed drives a paratransit shuttle, helping the disabled and senior citizens get around town. "It can be both a rewarding and stressful job in turns. And sometimes sad."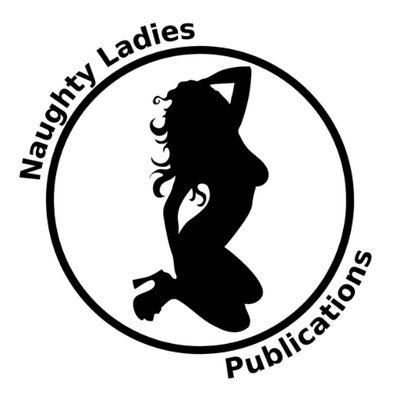 Twitter * Blog * Website * Facebook * Goodreads