Title: White Trash: Taking the Billionaire's Daughter 

Series: none, stand alone
Author: Viv Phoenix
Genre: Contemporary, Dark Erotica
Pages: 41
Heat Level: 2 out of 4 flames
Overall: 4.5 out of 5 stars
Reviewed by Naughty Book Snitch: Mindy
See Mindy's Goodreads Review Here
Beware: One part dirty instalove, one part captive-woman BDSM dark romance, one part horror. White Trash is not traditional romance. It includes graphic, scary and sexual material some readers may find disturbing.
White Trash is a short read—if you want a longer book, go get one. 🙂
***********************************************
Down in the hollow, Callum devours women's dirty books. Now he's ready to take the billionaire's daughter who needs him to be her alpha. Sy just doesn't know what's good for her. Yet.

Callum
Sy Thompson's supposed to be too good for me.

She's new in town, lives in a mansion up the hill with her frowning parents. I can't stop watching her. The curvy beauty's full, lickable body puts my neck out. She's everything I'm not supposed to have: wealth, polished beauty, purity.

In one night under me, she'll find out she loves getting dirty. One night, and she'll know I'm more than enough for her.
She's going to beg me, and I'm not going to stop until she's mine.

Sy
Callum looked dangerous-hot, like he might be wanted for something, something real bad.

He scared me from the minute I caught him staring at me. His pale eyes show his dirty, dirty thoughts. Thick muscles writhe when he loads his big truck.
His tattoos make me want to explore his off-limits body.

He's the kind of man my mother warns me about, a bad man. I know about bad boys. He's worse.
A man like Callum Blake, he won't take no for an answer.

If you're prone to getting freaked out by graphic sex, dirty words, scary scenes, horror, crime fiction, or dark romance, don't read this book. If you're easily offended or triggered, don't even think about reading White Trash. I mean it. This book is way outside the comfort zone for most readers.
Readers like me who find thrills in the dark: This is for you. Are you kidding me??!! I loved this! I downloaded this just because of the warning 😀 and it was free at the time I downloaded it. It has an awesome cover and catchy title! I must also mention that there really isn't any billionaires" in this. I mean, Sy is rich, but that is certainly not the focus. I'm really glad for that because I am totally sick of anything related to billionaires right now.
I loved this short story. It was almost everything the warning promised me. I know the author said "White Trash is a short read—if you want a longer book, go get one. 🙂" but this was so fantastic, that I really hope Viv Phoenix might expand on this story later. I mean, Callum has brothers. *wink *wink
Speaking of the warning, it does say that this is one part BDSM… well, in my opinion that isn't entirely true. Maybe an introductory level BDSM and on the very light side. Callum does his homework on Sy so he can make her his. Sy happens to read books that have alpha males and are BDSM themed. So, there is some Master/slave talk in here and one very short spanking/punishment scene. Another part of the warning says "one part horror". Again, in my opinion, I wouldn't consider this horror. Dark? Probably yes or maybe a charcoal gray? This seems to be more of a suspense or thriller. Now, with having said all that, this… "White Trash is not traditional romance. It includes graphic, scary and sexual material some readers may find disturbing." is absolutely true and readers should be cautioned.
I gave this 4.5 stars. Why? Callum. I wish he wasn't so simple minded. It seems that he was raised in a "House of 1000 Corpses" kind of way and extremely hillbilly. Which is good for the story and I get having some hillbillyish ways, but I wish he didn't seem so slow. He is pretty creepy though.
"Only thing that could make Sy Thompson prettier would be a big load of my sperm across her pink cheeks. I'd been making tributes on her pictures, so I knew that for sure. Girl looked her best covered in her master's baby batter."
Callum also has a monster cock. It's so big that he needs to be careful when he gets hard or he can risk passing out from blood loss to his head. This absolutely cracks me the fuck up every time its referenced. I have seen some monster cock porn and I'm sure he could split Sy in half.
"I made myself do multiplication tables to keep from getting a complete boner. Being big, I got woozy when I got hard."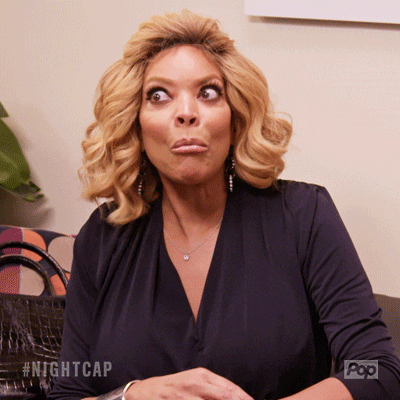 Sy Thompson? She is pretty much a TSTL character. Or is she? She is walking around town in those daisy duke shorts, adoring the looks she is getting and she knows who Callum is. Did she plan this? Is she really the mastermind behind this?
Overall, this is a short and fantastic read! Before you pick this up, read the warning the author gives and see if this is something for you. I would love to read more about Callum and Sy and maybe the rest of the Blake clan. This book is listed at $2.99. I wouldn't pay that much for a short story that is less than 50 pages. I would for sure pay $.99 for it or you can get it on Kindle Unlimited. This is the first time I've read this author and I will for sure be reading her again.


Amazon US 🚙 Amazon UK 🚙 Amazon AU 🚙 Amazon CA 🚙 Amazon FR


Amazon 🔪 Website 🔪 Goodreads 🔪 Pinterest