Title: Virtual Reality Mistress

Series: N/A
Author: Jim Lyon
Genre: Erotica, Fetish
Pages: 49
Heat Level: 3 out of 4 flames
Overall: 4 out of 5 stars
Reviewed by Naughty Book Snitch: Mindy
See Mindy's Goodreads Review Here
While surfing the Internet, meandering from website to website during an episode of insomnia, Jody ends up on an esoteric blog about virtual reality software and accouterments, where an ad for an intriguing product catches his attention. A stunning femme fatale boldly proclaims that Jody can live out all his sexual fantasies in the privacy and safety of his own home by purchasing the Virtual Reality Mistress. To the sleep deprived Jody that sounds like a pretty good idea, so he places an order and a few days later a Fedex package arrives that changes his life forever. Using information gathered from a battery of assessments and questionnaires filled out by Jody, this product provides him with customized virtual reality fantasies based on his core sexuality. The only trouble is he is not aware of how dark some of his true desires are. Jody embarks on an always erotic but sometimes unsettling journey determined to make peace with his demons.

I really liked this. It was kinky and really made me think. I don't think we are too far away from this type of reality now.
Im sure at some point we've all sat in front of our computers or on our phones just wasting away in cyber land. Well, what would you do if you found a website that offers you to live out all your sexual fantasies in the privacy and safety of your own home. You would be suspicious right? I know I would. But the thought that you could explore new things without having to be shy about it or worry that your partner will think your type of kink is too strange. There would be no consequences to your level of kink. I would totally buy into this. So, after investigating and determining that this Virtual Reality Mistress is legit, would you buy it?
Jody, our protagonist, does exactly that. Fills out questionnaires and customizes this Virtual Reality to his fantasies. Jody starts off simple to test the waters. What he gets is a fantasy that he's had for a very long time and now he gets to live out that fantasy. But the first session didn't last long so Jody's appetite for the Virtual Reality Mistress was intensifying. So he quickly moved on to the next level and bumped up the intensity.
How much is too much? At what point do you get immune to this stuff and seek out more intense and longer sessions?
"Please kneel with you head down and you ass in the air." With a questioning look on my face I did as I was asked while Lori went to her desk, retrieved a medium-sized butt plug and a tube of Astroglide, returned to my side and stood over me.
Im not going to hash out all the naughty details. You'll just have to buy the book and read it for yourself. However, I will say that each session gets extremely more intense, more kinky and really pushes the sexual envelope.
"I sure hope you take to this because you make a fine-looking pony," then climbed into the buggy and snapped her whip. "let's take a little tour around the ranch to break you in."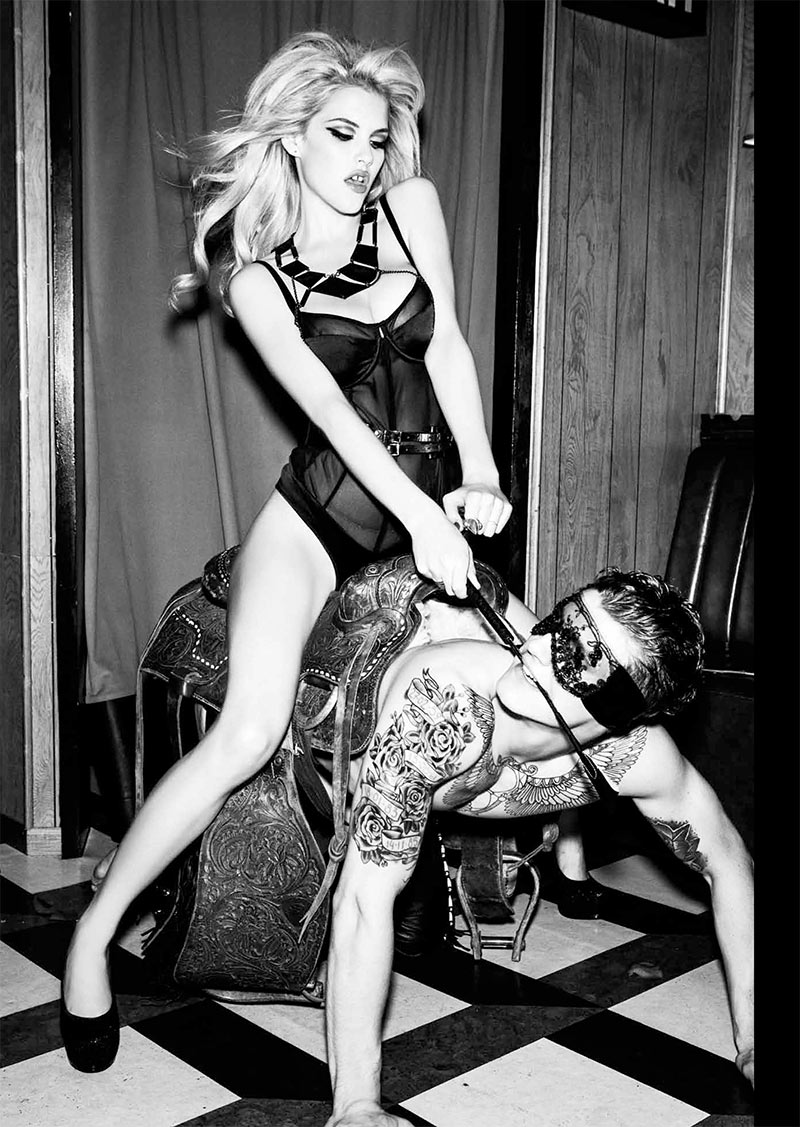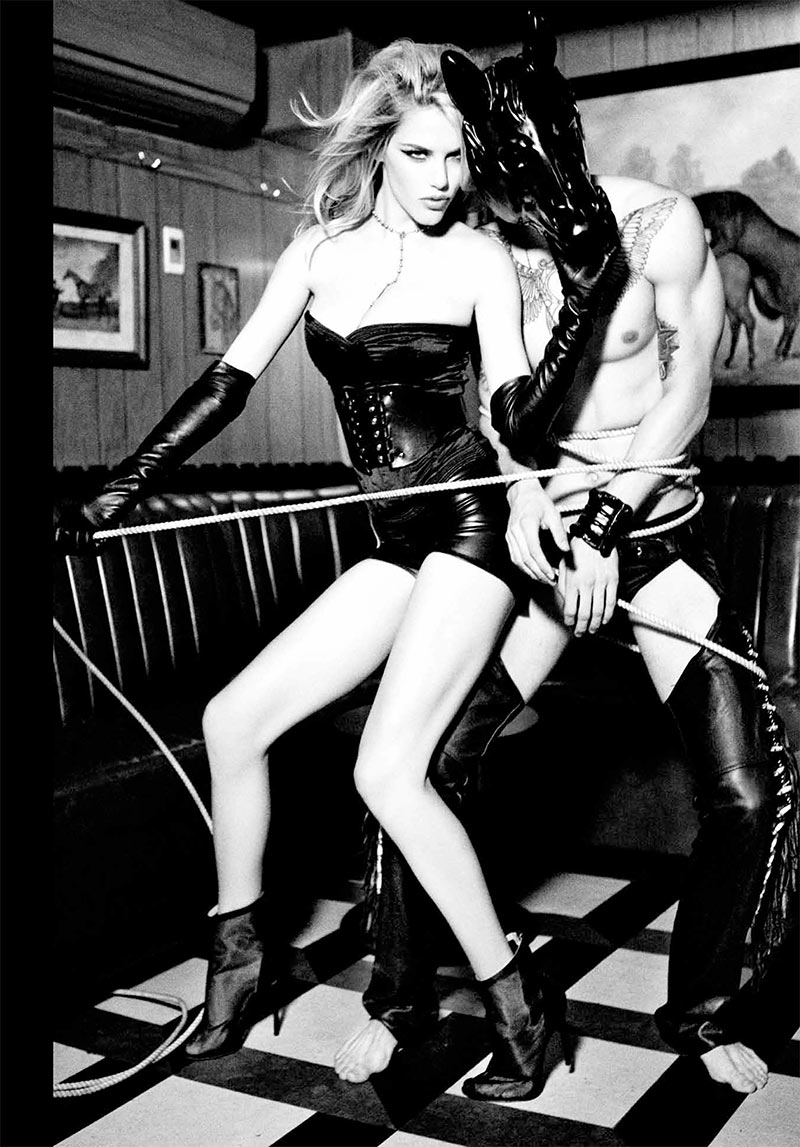 "I could indulge in the most outrageous fantasy imaginable with complete confidence that I would come away from it unscathed when the timer ended the session. With that realization, I resolved to discover how decadent my fantasies could get by initiating a session at the highest possible setting."
"The world of sexual fantasies is a strange place indeed."
Overall, I really liked it. There are parts in here that make me VERY uncomfortable, but its all part of the virtual reality, right. With that being said, there are some also really naughty panty wetting parts as well. Yes, there is sex and a ton of it, but depending on your kink level and open mindedness and curiosity, if you will enjoy it or not. So… are you ready for the Mistress?
WARNING! Book includes: Penis slapping, genital mutilation, pegging, face dildo's, enema, pony play, giant dildos/fisting, anal, CBT cock ball torture, violet wand, transvestite, humiliation, LGBT, sissy, Master slave. I'm pretty sure I've missed some, but you get the idea.
I received a copy of this book via the author in exchange for an honest review.




I primarily write erotica with BDSM themes. Three of my erotic novellas, Uncharted Territory, The Accidental Domme, and Virtual Reality Mistress, plus an anthology of short stories, Ten Shades of Submission, are currently available wherever naughty e-books in that genre are sold.

Originally from the San Francisco Bay Area, I left high school in my senior year to live the bohemian life in New York City's Greenwich Village and Lower East Side. Not being a big fan of cold weather and crowded tenements, I returned to the West Coast within six months and lived in Berkeley for several years. While there, my claims to fame include being folksinger Malvina Reynolds' neighbor/tenant and part owner of the Northside Theater, a repertory cinema of some renown.

After leaving Berkeley, I put myself through college and earned a B.A. in Journalism from USC. My eclectic career since then has encompassed editing, writing, business management, social work, teaching, and web publishing, with stops in northern and southern California, Hawaii, Florida and Oregon.

Stalk the Author: