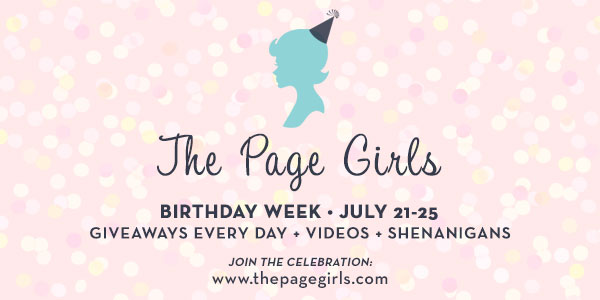 The Page Girls Birthday Celebration Week! July 21 – 25th
From July 21-25, The Page Girls is celebrating its first official "birthday week," which means a giveaway every day plus other goodies.
Giveaways EVERY DAY!! Count me in!! Lets all get our party clothes on and celebrate with The Page Girls!
If you're wondering what kind of prizes they have… see below! They weren't kidding about daily giveaways! Just look at all the goodies.
About The Page Girls
The Page Girls (www.thepagegirls.com) is a new online mag with an emphasis on books, cocktails, and female friendships. Each week, they publish a themed issue containing short stories, book reviews, personal and funny essays, videos, cocktail recipes, and more. Some sample issues include The Craziest Thing I Did For Love and LYLAS (Love You Like a Sister).
Sign up for The Page Girls' weekly newsletter to get notified about new issues, and be sure to follow them on Twitter and Facebook.
By the end of the week we'll be full of The Page Girls goodies and showing fellow bookies that we love and support them.